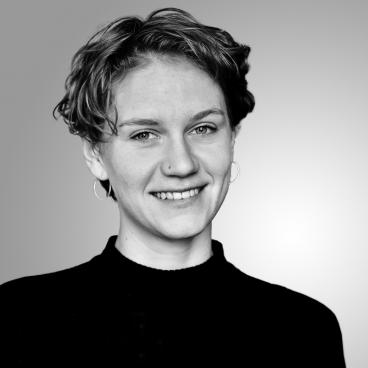 Flora Dicke
MSc (Environmental Management and Policy)

BA (Philosophy, Politics and Economics)
Team

Topics
Flora Dicke works as a Researcher at Ecologic Institute in Berlin. Her main areas of research are German and EU climate and adaption policy, as well as topics connected to political economy and socio-economics. Flora Dicke is a native German speaker and fluent in English.
At Ecologic Institute, Flora Dicke assists with the socio-economic assessment of adaptation measures and is part of the EU-funded Horizon 2020 project "Transformative Policies for a Climate-Neutral European Union (4I-TRACTION)", where she works on policy instruments with transformative potential and supports the dissemination of project results. She also supports Ecologic Institute's work on the establishment of a platform tracking climate neutrality in the EU.
Prior to joining Ecologic Institute, Flora Dicke completed her Blue Book Traineeship in Brussels (Belgium) at the Directorate-General for Environment (DG Environment) of the European Commission, supporting the Office of the Director General in various matters concerning circular economy, zero pollution and biodiversity. Moreover, she gained insights into national and international climate policy through her internship at the German Environment Agency (Umweltbundesamt, UBA). During her undergraduate studies, Flora Dicke worked as a student assistant at Wuppertal Institute for Climate, Environment and Energy and has been involved in voluntary student initiatives focusing on sustainability and climate issues.
Flora Dicke holds a master's degree in Environmental Management and Policy from Lund University (Sweden). Her thesis focused on company canteen decision-makers and their agency to edit their menus towards more sustainable options. She completed her bachelor's degree in Philosophy, Politics and Economics at Witten/Herdecke University (Germany). During her studies, Flora Dicke spent one semester at Stellenbosch University (South Africa).
Contact Flora Dicke by Email