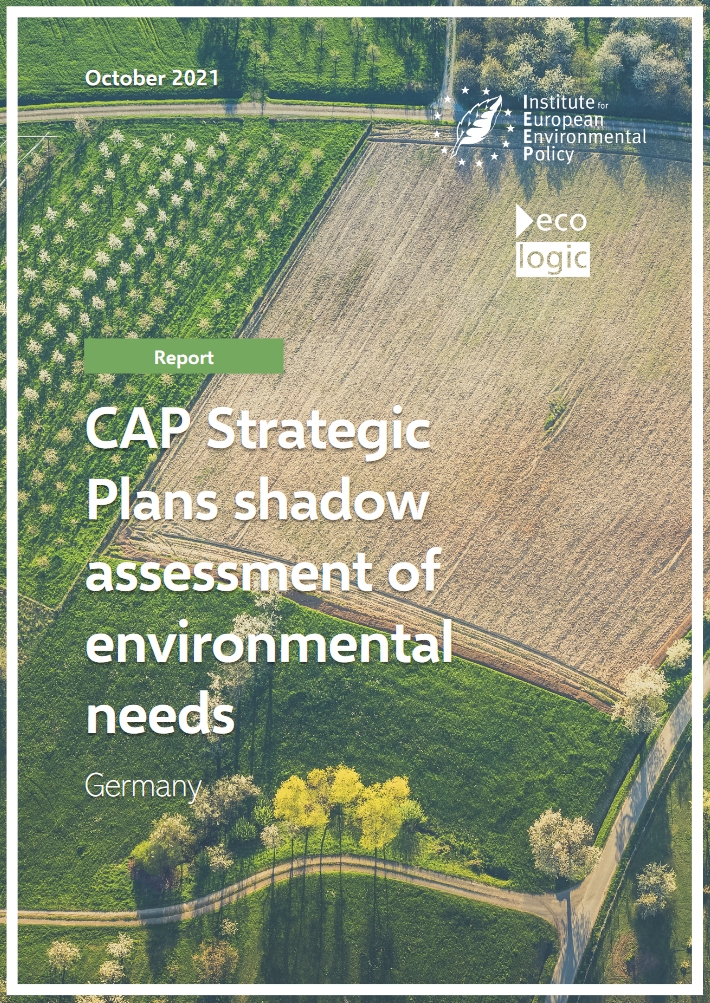 CAP Strategic Plans Shadow Assessment of Environmental Needs
Germany
Publication

Citation

Frelih-Larsen, A., S. Ittner and E. Kollenda (2021) 'CAP Strategic Plans shadow assessment of environmental needs: Germany', Ecologic Institute and Institute for European Environmental Policy
This report aims at 1) providing German and EU stakeholders and decision-makers with evidence-based material to inform Germany's CAP strategic plan intervention logic, and 2) providing a reference point for the evaluation of the German government's own needs assessment in their CAP strategic plan.
This report begins with an evidence-based evaluation of the state of the environment and climate in Germany. This evaluation looks at past trends, future outlook, and relevant policy objectives/targets in five key areas: climate, biodiversity, water, soil, and air quality. Then, the report introduces a list of needs in the farming sector based on that evaluation. The report then moves to priority actions, followed by suggestions for intervention measures and insights into harmful measures.
Finally, the report outlines the Green Deal objectives that relate to the needs and actions identified in the report.
Similar reports have been drafted for other EU Member States, including France, Spain and Hungary.
Contact