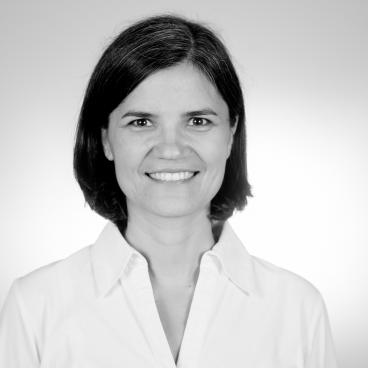 Dr. Ana Frelih-Larsen
D.Phil. (Geography)

MSc (Environmental Change & Management)
Coordinator Agriculture & Soils

Senior Fellow
Team

Topics
Dr. Ana Frelih-Larsen is a Senior Fellow at Ecologic Institute and coordinates the Institute's activities on agriculture and soil. Her areas of expertise are soil and water protection policies and their role in climate change mitigation and adaptation. She specializes in the implementation of the Common Agricultural Policy (CAP), rural development programs, and the Water Framework Directive (WFD). Geographically, she has a strong interest in mountain environments and Central Eastern Europe. A native of Slovenia, she also works in English and German.
Ana leads a work package on the integrated impact assessment of the European Union's (EU) soil protection policies in the project Preventing and Remediating Soil Degradation (RECARE). She also contributes to the assessment of proposed rural development programs from the WFD perspective, and the assessment of EU policies addressing Sustainable and Climate Friendly Soil Management (SmartSOIL). In addition, she is involved in agriculture-related tasks for the European Topic Centre in Inland, Coastal, and Marine Waters (ETC-ICM) for the European Environment Agency (EEA).
Recently, Ana coordinated a study for the Directorate-General for Climate Action (DG CLIMA) on Mainstreaming of climate change into rural development policy post 2013.  Other past projects include climate proofing of CAP, the development of an EU-wide carbon calculator for farms, the integration of agricultural measures in WFD implementation, and the integration of water management concerns in CAP. Ana has worked on various projects financed under the European Commission's (EC) sixth (FP6) and seventh Framework Programmes (FP7), notably, Mountain Sustainability: Transforming Research into Practice (mountain.TRIP), Policy Incentives for Climate Change Mitigation Agricultural Techniques (PICCMAT), and Rural Areas - People - Innovative Development (RAPIDO).
Before joining the Ecologic Institute, Ana worked in the non-governmental sector on different environmental and fair-trade issues. In 2008, she completed a traineeship at the Directorate General for Agriculture and Rural Development of the European Commission (EC) in Brussels in the unit responsible for Spanish rural development programs.
Ana completed a D.Phil. thesis at the University of Oxford in 2006. Her research analyzed the impact of agri-environment policy on mountain farms in Slovenia in the context of the EU enlargement process and associated agricultural reforms. Ana also holds an MSc degree with distinction in Environmental Change and Management from the University of Oxford, which she received in 2001. For her undergraduate degree, Ana studied Anthropology and Environmental Studies at McGill University in Montreal (Canada).
Contact Dr. Ana Frelih-Larsen by Email