Europe's Energy Transition – Rolling out renewables and infrastructure
Event

Date

Location

online

Speaker

Johan Lilliestam

(Friedrich-Alexander University)

Katharina Umpfenbach

(German Energy Agency)
Utility-scale solar photovoltaics and onshore wind are now the cheapest sources of new power in most countries, and according to a 2022 report by the International Energy Agency, renewables will account for over 90% of global electricity expansion over the next five years. To support the rapid change to renewables, dramatic changes in energy infrastructure such as grids are also needed.
On 23 October 2023, participants joined webinar hosts Ricarda Faber and Aaron Best from Ecologic Institute and their two expert guests: Katharina Umpfenbach is Director of the Infrastructure Unit at DENA, the German Energy Agency) and Johan Lilliestam is Professor of Sustainability Transition Policy at Friedrich-Alexander University. Together, they discussed the major market shifts, policy events and technological developments that have made renewable energy one of the most exciting facets of achieving sustainability in Europe. What are the most interesting new technologies? Why are grids so important? What surprising bottlenecks are emerging within this fast-paced transition, and how can they be addressed?
The webinar is part of a new webinar series for young people in Europe that Ecologic Institute kick-started in 2022.
We have already produced a podcast episode on the same topic "Europe's race to renewables - cheaper, vaster, faster -  that you can listen online. The related podcast series "Green Deal – Big Deal?" is available online and on all relevant streaming platforms.
Below, you can listen to the audio recordings of Katharina Umpfenbach and Johan Lilliestam's presentations. Their recordings are also available on the project website.
Audio recordings from the webinar
Contact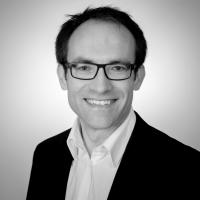 Aaron Best
Coordinator Data Analysis
Senior Fellow