If biofuels are the answer – what is the question? A review on the benefits and drawbacks of biofuels from an environmental, development, and climate perspective
Presentation

Date

Location

Denver, United States

Speech
Stephanie Schlegel gave a presentation discussing the current bioenergy policy in the U.S. and the European Union. The presentation focused on the analysis of current support schemes for biofuels and compared the expectations and objectives to the actual impacts and results of bioenergy policy approaches from an environmental, climate and development perspective.
Around the world, biofuels are promoted as the solution to various problems such as security of energy supply and the challenge of climate change. However, numerous recent studies have shown that although bioenergy has potential to significantly contribute to a sustainable future energy supply, current policy support still focuses on comparably inefficient feedstocks and technologies such as corn-based ethanol and rapeseed-based biodiesel, therefore often inadequately achieving the underlying policy objectives.
The presentation dealt with the importance of a full lifecycle analysis for biofuels including negative effects of indirect land-use change, in order to identify sustainable production methods.
The presentation concluded with an overview of alternative approaches that use the potential of bioenergy to a greater extent and in a more sustainable way.
Stephanie Schlegel's presentation [pdf, 1.8 MB, English] is available for download.
Contact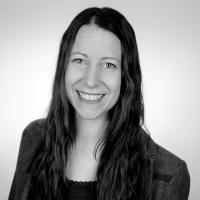 Stephanie Wunder
Coordinator Food Systems
Coordinator Land Use Policy
Senior Fellow