International Cooperation on Climate and Energy
Event

Date

-

Location

Berlin, Dessau and Bonn, Germany
From 4 - 10 May 2008, a visitors programme on climate and energy issues took place in Berlin, Dessau and Bonn. The programme was organised by Ecologic in co-operation with the German Federal Foreign Office, addressing policy-makers on the state, regional and municipal level as well as journalists. It included appointments with experts from ministries, the UNFCCC, think tanks and NGOs as well as field visits to leading examples of the German "ecological industrial policy".
In addition to providing information on the German and European perspective on climate and energy policy, the visit was intended as a forum to exchange views and identify approaches for cooperation when addressing climate- and energy issues.
Visits in Berlin and Dessau included:
The Federal Foreign Office with contributions on "Energy Diplomacy - Challenges for Germany and the European Union" (Thomas H. Meister, Head of Division, International Energy Policy) and "International Climate Policy - Positions of Germany and the European Union" (Reinhard Krapp, Head of Division, Environmental & Biopolitical Issues in Foreign Policy)
The Federal Ministry for the Environment, Nature Conservation and Nuclear Safety (BMU) with contributions on "Future Climate Change Regimes Post 2012" (Nicole Wilke, Head of Division, International Climate Protection)
A breakfast briefing on Carbon Capture and Storage (CCS) in the Context of the Debate on Renewable Energies with Hans Josef Fell, Member of the German Parliament and Spokesperson for Energy and Technology, Faction Alliance90/The Greens
The German Emissions Trading Authority with contributions on the EU Emissions Trading Scheme (Benjamin Görlach) and the Emissions Trading Legal Office (Frank Wolke)
The Clearingstelle EEG (Clearing-Agency for the Renewable Energy Sources Act), responsible for facilitating and settling disputes and issues of application arising from the Renewable Energy Sources Act (Sönke Dibbern, Technical Coordinator)
An Introduction to the Federal Environment Agency (UBA), Germany's central federal authority on environmental matters, responsible for providing scientific support to the Federal Government and implementing environmental laws. (Christoph Erdmenger, Head of Transport and Environment). The UBA is located in Dessau near Berlin, in a building known as a model for ecological construction.
The program in Berlin was complemented by field trips to examples of "Ecological Industrial Policy", including visits to:
Q.Cells AG the largest independent manufacturer of solar cells
Guided tour to the world-wide first test facility for a CO2-emissions-free coal power plant (carbon-capture storage - CCS), operated by the CEBra-Center for Energy Technology Brandenburg (Technikum).
Appointments in Bonn included:
The UNFCCC - Secretariat of the United Nations Framework Convention on Climate Change - with discussions on the climate change process and Secretariat work (John Hay, Chief of Communications and Media, UNFCCC)
The Federal Ministry for Economic Cooperation and Development (BMZ) with a discussions on "Actions and Commitments in a future Climate Protection Regime Post 2012", including various perspectives (Dr. Manfred Konukiewitz, Head, Division Global and Sectoral Policies, Commissioner for Climate Change; Frank Fass-Metz, Head, Division Environment and Sustainable use of Natural Resources, BMZ; Franz Marré, Head, Division Water, Energy, Urban Development, BMZ; Sven Harmeling, Germanwatch and Dr. Imme Scholz, Head of the Department of Environmental Policy and Management of Natural Resources, German Development Institute (DIE)
An Ecologic International Riverside Chat on adaptation and adoption of climate policies provided a forum to share experiences and engage in a discussion on the issue with Berlin experts.
On a Spree river tour on the solar boat "Chassalli" with guidance on the "solar government quarter", the group was introduced to the best historical and modern sights of Berlin. Also, as part of a cultural frame, the group visited a special show of the Magical Flute by Mozart, performed in a German subway station. A guided tour of the Museum "Haus der Geschichte der Bundesrepublik Deutschland" (German history since 1945) in Bonn concluded the 10-day program.
The program was - in cooperation with the Federal Foreign office - designed, coordinated and accompanied by Sören Haffer.
Contact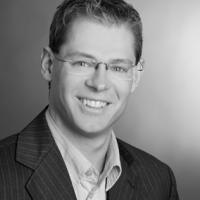 Sören Haffer
Coordinator Transatlantic Events
Senior Event Manager