International Cooperation on Climate and Energy
Event

Date

-

Location

Berlin - Dessau - Bonn, Germany
From 3 - 9 May 2009, a visitors programme on climate and energy issues took place in Berlin, Dessau and Bonn. The programme was organised by Ecologic Institute in co-operation with the German Federal Foreign Office, addressing journalists and editors of specialized web logs. The programme included appointments with experts from ministries, the UNFCCC, think tanks and NGOs as well as field visits to leading examples of the German "ecological industrial policy".
In addition to providing information on the German and European perspective on climate and energy policy, the visit was intended as a forum to exchange views and establish contacts with fellow journalists.
Visits in Berlin and Dessau included:
The Federal Foreign Office with contributions on "Energy Diplomacy - Challenges for Germany and the European Union" (Alexander Schönfelder, Deputy Head of Division, International Energy Policy) and "International Climate Policy - Positions of Germany and the European Union" (Reinhard Krapp, Head of Division, Environmental & Biopolitical Issues in Foreign Policy)
The Federal Ministry for the Environment, Nature Conservation and Nuclear Safety (BMU) with contributions on "Future Climate Change Regimes Post 2012 / German Engagement in G8 and EU" (Dr. Ursula Fuentes-Hutfilter, Division KI II 6 International Climate Protection)
A breakfast briefing on Carbon Capture and Storage (CCS) in the Context of the Debate on Renewable Energies with Hans Josef Fell, Member of the German Parliament and Spokesperson for Energy and Technology, Faction Alliance90 / The Greens
The German Emissions Trading Authority (DEHSt) with contributions on the functioning and structure of the DEHSt (Dr Markus Kollar, Head of Section Mineral Industry, Pulp and Paper Industry) as well as the inclusion of aviation in emissions trading (Nicole Kobosil, Communications & Customer Services)
The Clearingstelle EEG (Clearing-Agency for the Renewable Energy Sources Act), responsible for facilitating and settling disputes and issues of application arising from the Renewable Energy Sources Act (Sönke Dibbern, Technical Coordinator)
An Introduction to the Federal Environment Agency (UBA), Germany's central federal authority on environmental matters, responsible for providing scientific support to the Federal Government and implementing environmental laws. (Jens Schuberth, Division "Energy Efficiency, Head of Transport and Environment). The UBA is located in Dessau near Berlin, in a building known as a model for ecological construction.
The program in Berlin was complemented by field trips to examples of "Ecological Industrial Policy", including visits to:
Appointments in Bonn included:
An Ecologic International Riverside Chat on "National Stimulus Packages – Steps toward Recovery or Pathways to Progress?" provided a forum to share experiences and engage in a discussion on the issue with Berlin experts.
On a Spree river tour on the solar boat "Chassalli" with guidance on the "solar government quarter", the group was introduced to the best historical and modern sights of Berlin. Also, as part of a cultural frame, the group visited a classical concert at Charlottenburg Palace. 
A guided tour of the Museum "Haus der Geschichte der Bundesrepublik Deutschland" (German history since 1945) in Bonn concluded the 8-day program.
Contact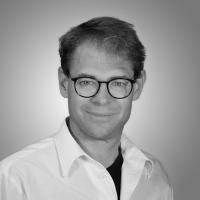 Sören Haffer
Coordinator Transatlantic Events
Senior Event Manager