Dialogue or Dead End? Social media for science communication
Presentation

Date

Location

Brussels, Belgium

Speech
Recent years have borne witness to a remarkable growth in the prevalence of online social media, with hundreds of millions of individual users participating in activities across an array of networks and platforms. Yet, despite this rapid growth, scientists are often unable to effectively use social media to communicate their research to practitioners. R. Andreas Kraemer, Director of Ecologic Institute, highlighted the possibilities and challenges that social media presents for science communication in a keynote speech in Brussels.
Addressing an international audience of researchers and practitioners, R. Andreas Kraemer noted that communication between these two groups can occur in a relatively egalitarian and non-hierarchical manner. As such, the characteristics of social media make it well suited to facilitating new means of communication. In particular, he outlined three outstanding opportunities that social media present for enhancing communication between science and practitioners:
Constant feedback,
Collaborative content creation and
Enhanced networking.
At the same time, scientists must be aware of the many new challenges and limitations inherent in communicating through social media, including issues of authorship, lack of control, and the necessity of choosing the appropriate social networks and messages in order to engage the right target groups. Furthermore, while social media is undoubtedly a novel and emerging trend, the same fundamental principles underlying successful science communication remain true, including the need to identify and understand target groups, and the need to integrate careful communication planning processes into research projects.
As such, R. Andreas Kraemer stated that the potential of social media is significant, but that scientists need to understand that unlocking these benefits requires time, human resources and effective communication planning.
The keynote speech was given as part of "Looking up, reaching out - new horizons in communicating mountain research", the final conference of the European Union funded FP7 project mountain.TRIP, held in Scotland House, Brussels, Belgium. The mountain.TRIP project focused on transforming the results of EU funded research on sustainable development in mountain regions into practical, useful and accessible content for practitioners.
The presentation [pdf, 1.4 MB, English] is available for download.
Contact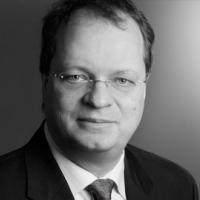 R. Andreas Kraemer
Initiator and Convenor, Arctic Summer College
Founder and Director Emeritus, Ecologic Institute