Launch of the Global Go To Index Report 2013
Event

Date

Location

Berlin, Germany

Speaker
The Think Tanks and Civil Societies Program (TTCSP) at the International Relations Program, University of Pennsylvania conducts research on the role policy institutes play in governments and in civil societies around the world. On Wednesday, 22 January 2014, the TTCSP released its 2013 Report. At the same time, more than 25 global partners implemented local events to present the report in the national language and to discuss it with leading think tank representatives in a regional context.
Read more on the ranking results.
At the event, Prof. R. Andreas Kraemer, Director, Ecologic Institut, presented the report from a regional perspective and commented on the methodology of the ranking and the results of German think tanks. The comments [pdf, 335 kB, German] by Prof. R. Andreas Kraemer are available for download.
The subsequent discussion was moderated by Dr. Sylke Tempel, Chief Editor, IP Journal. It addressed questions about the definition of think tanks as well as transparency and methodology of the ranking and featured the following experts:
Contact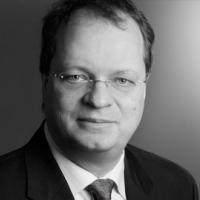 R. Andreas Kraemer
Founder and Director Emeritus, Ecologic Institute
Visiting Assistant Professor and Adjunct Professor, Duke University
Initiator and Convenor, Arctic Summer College