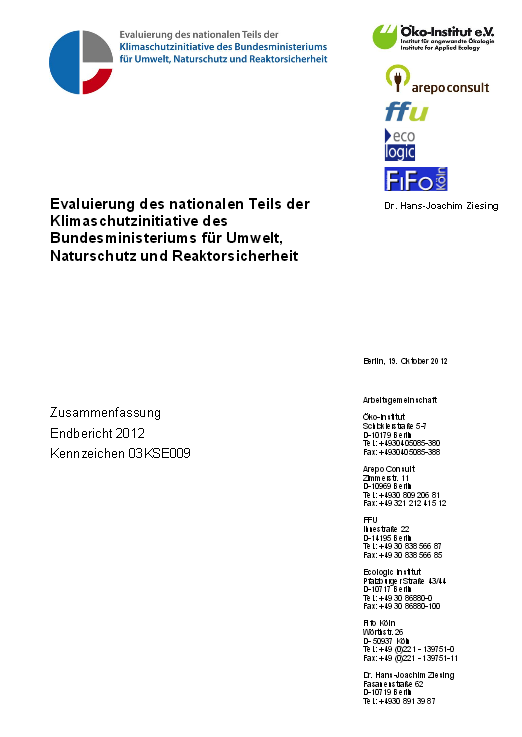 Evaluierung des nationalen Teils der Klimaschutzinitiative des Bundesministeriums für Umwelt, Naturschutz und Reaktorsicherheit
Summary of the Final Report
Publication

Citation

Schumacher, Katja et al. 2012: Evaluierung des nationalen Teils der Klimaschutzinitiative des Bundesministeriums für Umwelt, Naturschutz und Reaktorsicherheit.
This report evaluates the National Climate Initiative which aims at reducing German greenhouse gas emissions by 40% until 2020. In detail, 21 individual projects, 4 directives and 3 increases from 2008 to 2011 are examined.
The report is available for download [pdf, 800 KB, German].
Contact