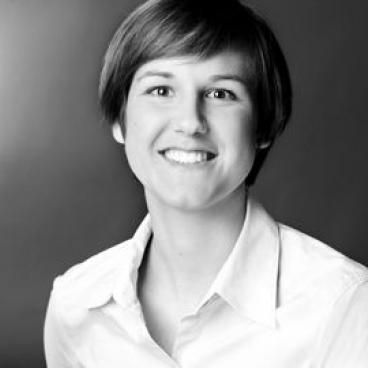 Eike Karola Velten
Diplom-Wirtschaftsingenieurin (Graduate Industrial Engineer of Energy and Environmental Management)
Coordinator Energy

Senior Fellow
Team

Topics
Eike Karola Velten (née Dreblow) is a Senior Fellow at Ecologic Institute and Coordinator Energy. She studies the transition to climate neutrality with a focus on climate mitigation policies for the energy sector in particular. As a trained industrial engineer, Eike Velten specializes in data analysis and indicator-based evaluations. She works in German and English.
With over ten years of experience at Ecologic Institute, Eike Velten has led and contributed to a variety of projects for European and German institutions. Currently, she evaluates innovative climate mitigation projects carried out under the German National Climate Initiative (NKI). She also analyzes ex-ante assessments and ex-post evaluations of the climate policies in National Energy and Climate Plans (NECPs). In 2019, she evaluated and ranked Member States' draft NECPs.
Eike Velten is particularly interested in decarbonization of buildings and the transport sector. In this context, she analyzed direct and indirect emissions from road transport and buildings with the goal of a possible expansion of the European Emissions Trading Scheme (EU ETS). She also assessed integrated approaches for building policies and identified effective policy instruments to increase the use of electric vehicles. Moreover, she produced a dataset on used vehicle fleets and trade in Europe in order to analyze their environmental impact.
Eike Velten provided scientific support to the expert commission of the monitoring process on the energy transition in Germany from its beginning in 2011 until 2019. For the annual monitoring reports, she contributed analysis on the progress in improving energy efficiency and reducing emissions in the transport and building sector.
Eike Karola Velten studied industrial engineering with an emphasis on energy and environmental management at the University of Flensburg (Germany). In her diploma thesis at Fichtner, she researched how concentrating solar power plants could be registered under the Clean Development Mechanism. She spent a year abroad at the University of Las Palmas de Gran Canaria (Spain) to attend classes on marine science.
Contact Eike Karola Velten by Email
Selected projects by Eike Karola Velten
Selected publications by Eike Karola Velten