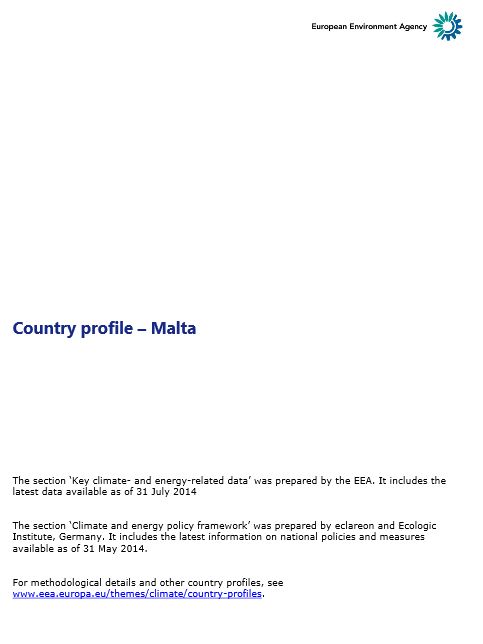 Climate and Energy Policy Framework
28 Country profiles 2014
Publication

Citation

Ecologic Institute and eclareon (2014): Climate and Energy Policy Framework. 28 Country profiles. in: EEA (Ed.): Climate and energy profiles 2014.
Every year in October the European Environment Agency (EEA) publishes a "Trends and Projections in Europe" report assessing the self-reported progress of 33 European countries and the European Union (EU) in achieving their climate mitigation and energy policy objectives. These objectives include international commitments under the UNFCCC and its Kyoto Protocol, as well as the EU's 2020 climate and energy targets. For the 2014 "Trends and projects in Europe" report, Ecologic Institute prepared complementary country profiles covering greenhouse gas and energy data and policies for each of the 28 EU Member States. The country profiles are available for download.
The country profiles were prepared in the context of the project Assessment of Climate Change Policies in the Context of the European Semester, in cooperation with the EEA and the project partner eclareon, and summarise key data on greenhouse gas emissions, renewable energy and energy efficiency of all 28 EU Member States. Each country profile includes a data section entitled 'Key climate- and energy-related data' which were prepared by the EEA, as well as a policy section entitled 'Climate and energy policy framework', prepared by Ecologic Institute and eclareon. The country profiles include the latest information on national policies and measures available of 31 May 2014.
Contact