Launch of the Global Go To Index Report 2015
Event

Date

Location

Berlin, Germany

Speaker
On 22 January 2015, R. Andreas Kraemer presented the 2014 Global Go To Index Report of the Think Tanks and Civil Societies Program, the University of Pennsylvania ((TTCSP). TTCSP launched its 2014 Report in the USA at the same day. Simultaneously, more than 50 global partners implemented local events to present the report in the national language and to discuss it with leading think tank representatives in a regional context.
The Berlin event was held as a press breakfast briefing at the Kontorhaus, Charlottenstraße 65 (Ecke Kronenstraße 18-19), 10117 Berlin
The event was co-organised by Ecologic Institute and the Konrad Adenauer Foundation.
Opening speech by James G. McGann, Ph.D.
Contact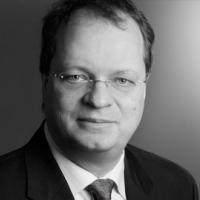 R. Andreas Kraemer
Founder and Director Emeritus, Ecologic Institute
Visiting Assistant Professor and Adjunct Professor, Duke University
Initiator and Convenor, Arctic Summer College