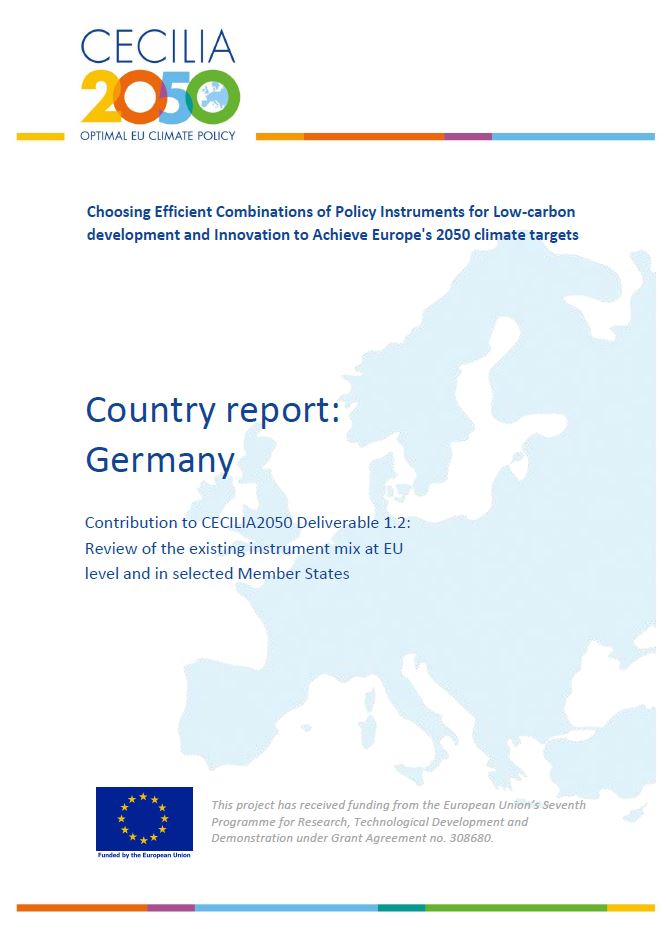 CECILIA2050 Country Report: Germany
Deliverable 1.2: Review of the existing instrument mix at EU level and in selected Member States
Publication

Citation

Görlach, Benjamin; Homann, Gesa; Wawer, Tim. 2013. Country report: Germany. Contribution to CECILIA2050 Deliverable 1.2: Review of the existing instrument mix at EU level and in selected Member States. Berlin: Ecologic Institute
Görlach, Benjamin; Homann, Gesa; Wawer, Tim. 2013. Country report: Germany. Contribution to CECILIA2050 Deliverable 1.2: Review of the existing instrument mix at EU level and in selected Member States. Berlin: Ecologic Institute
Contact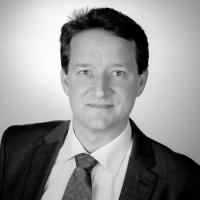 Language

Authorship

Funding

Published by

Year

Dimension

74 pp.

Project

Project ID

Table of contents

Click to show full table of contents

1 Description of policy landscapes
1.1 Classification of the instruments previously selected into policy
landscapes
Table 1: Classification of the instruments by landscape
1.2 Detailed description of instruments within each policy landscape
Carbon Pricing
Energy Efficiency and Energy Consumption
Promotion of Renewable Sources of Energy
Non- Carbon Dioxide Greenhouse Gases
1.3 Identification of Interactions of Instruments within each Policy Landscape
Carbon Pricing
Energy Efficiency and Energy Consumption
Promotion of Renewable Sources of Energy
Non-carbon dioxide greenhouse gases
1.4 Description and evaluation of policy landscapes in the light of the concept of optimality developed in task 1.1
Carbon Pricing
Energy Efficiency and Energy Consumption
Promotion of renewable sources of energy
Non-carbon dioxide greenhouse gases
2 Description and Initial Evaluation of the Overall Instrument Mix
2.1 Identification and Description of the Main Interactions between Policy Landscapes
2.2 Summary discussion of the combination of policy landscapes
3 Conclusions
4 References

Keywords

CECILIA2050, climate policy, carbon pricing, private transport, greenhouse gas reduction, emissions, taxes, air pollution, climate change

EU, European Union
The EU wants to transform itself to a low-carbon economy by mid-century. This transformation process will require an overhaul of the European economy, affecting a range of sectors – not only power generation, industry and transport, but also agriculture, construction or...
Read more
Date

-

Location

Berlin, Germany
A new Ecologic Institute led research project on EU climate policy, called "CECILIA2050" has taken off with an internal kick-off meeting, the website launch and a first public event at the climate summit in Doha, Qatar. The three-year project is to draft recommendations...
Read more
As part of the project CECILIA2050, which examines policy options to improve European climate policies, this report specifically analyzes greenhouse gases reduction potential in the transport sector. After giving an overview of policy instruments in this sector, the...
Read more
Máca, Vojtěch et al. 2013: Climate Policies and the Transport Sector. Analysis of Policy Instruments, their Interactions, Barriers and Constraints, and Resulting Effects on Consumer Behaviour.