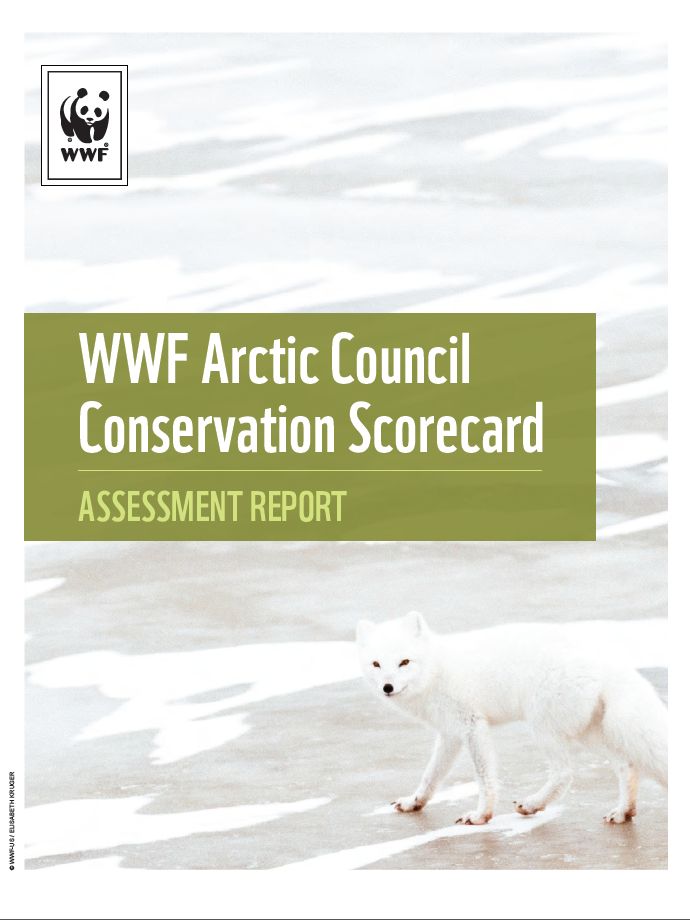 WWF Arctic Council Conservation Scorecard
Assessment Report
Publication

Citation

WWF Arctic Programme (2017): WWF Arctic Council Conservation Scorecard (Rep.). Ottawa, ON.
How can we improve policy monitoring of national implementation to further protect the Arctic environment and its inhabitants? With the WWF Arctic Council Scorecards, Ecologic Institute and WWF International Arctic Programme undertook the effort to provide a first overview of the implementation status of specific recommendations by the Arctic Council with a particular focus on maritime activities, climate change and biodiversity protection as well as ecosystem-based management.
The report "WWF Arctic Council Conservation Scorecard: Assessment Report" sums up the main results from the WWF Arctic Score Cards project. It covers six topics relevant to the Arctic environement: conservation areas, biodiversity, shipping, cooperation on oil spill prevention, preparedness and response, black carbon and Adaptation, ecosystem-based management.
The Arctic Council Scorecards take a look at the efforts of the eight Arctic states (Canada, Denmark/Greenland, Finland, Iceland, Norway, Russia, Sweden, and USA) individually as well as at their combined actions under the auspices of the Arctic Council. The report explains the methodology that was developed and fine-tuned by the WWF with support of the Ecologic Institute and shows the main findings of the research that was conducted by Ecologic Institute. Based on this information, the report includes recommendations by the WWF concerning "the way forward".
Contact