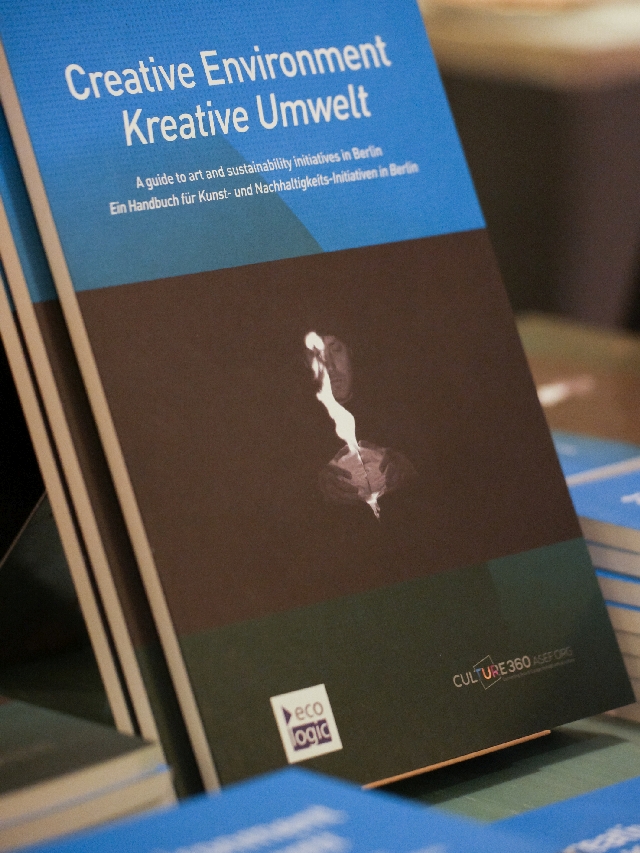 Creative Environment – A guide to art and sustainability initiatives in Berlin
Publication

Citation

Ostendorf, Yasmine 2017: Creative Environment. A guide to art and sustainability initiatives in Berlin. Berlin: Ecologic Institute.
In December 2017 the publication "Creative Environment – a guide to art and sustainability initiatives in Berlin" was published by Ecologic Institute. The guide is the result of Ecologic Institute's inaugural Writer-in-Residence program. Curator Yasmine Ostendorf spent two months conducting interviews and researching initiatives in Berlin that are working in the shared spaces between art and sustainability.
The publication, which includes both English and German sections, highlights thirteen diverse ventures which make up part of the cultural landscape in the city of Berlin. The initiatives featured included housing projects, community gardens, galleries, music, cultural institutions and a bookshop, amongst others, showing the spectrum of engagement in this sphere.
In addition to describing the specific projects, Ostendorf, who is founder of the Green Art Lab Alliance (GALA), interviewed a variety of scientists, cultural visionaries, artists and members of academia in order to gather information on different aspects of the discourse on art and sustainability. The guide includes, amongst other things, a compilation of these insights, including motivations for working in this unique field, the perceived impact and inherent challenges, discourse on perceptions of the word sustainability as well as recommendations and ideas for systemic change.
This publication represents the first City Guide of this nature, following on from Ostendorf's previous mapping of pioneering cultural organizations engaging with environmental issues across Asia. Previous publications in this series include mappings for Indonesia, Singapore, Korea and is soon to include Taiwan.
Ecologic Institute's Writer in Residence program took place in cooperation with the Institute for Advanced Sustainability Studies and was supported by the Asia-Europe Foundation's culture360 program. The project, including the production of the publication, was additionally sponsored by the Schweisfurth Foundation, the Andrea von Braun Foundation and the Bausch Foundation.
"Creative Environment" is available for purchase from Ecologic Institute for €5.
A digital copy of the publication can be downloaded here.
Contact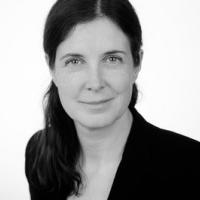 Dr. Camilla Bausch
Scientific & Executive Director, Ecologic Institute Europe
Board Member