Could Strategic Communication be the Solution to Reaching Policymakers and the Public?
Presentation

Date

Location

Berlin, Germany

Panel discussion
The 2018 European Think Tank Summit brings together key representatives from the think tank landscape in Europe to exchange ideas, discuss best practices and learn from each other's expertise. Ecologic Institute Director, Dr. Camilla Bausch, chaired a break-out session that addressed the complex question of using strategic communication to reach target groups in a time marked by a superabundance of information. Representatives from Chatham House, Stockholm Environment Institute and the Lithuanian Free Market Institute added their unique perspectives and voices to the discussion in Berlin.
Policymakers and the public are inundated with information, compounded by the fact that the internet has increased the velocity of information and policy flows. You would think that this would lead to a more informed public and decision-making but, in fact, today we are faced with an avalanche of information and do not have enough time to understand it. How can think tanks make sure that their information, ideas and analysis are in the right form, in the right hands and at the right time? The break-out roundtable addressed many aspects of the debate including creating trust in an environment of fake news and the power of collective action.
Contact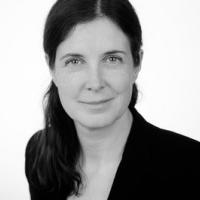 Dr. Camilla Bausch
Scientific & Executive Director, Ecologic Institute Europe
Board Member