Political and Social Dimensions of Plastics in the Environment
Presentation

Date

Location

Berlin, Germany

Chairing
On 9 April 2019, Doris Knoblauch, Senior Fellow at Ecologic Institute, moderated a panel discussion on the political and social dimensions of plastics in the environment. Participants presented the first social science results of their collaborative projects and discussed possible courses of action. The panel discussion was part of the status conference of the BMBF (Federal Ministry of Education and Research) research focus "Plastics in the Environment".
Participants of the panel were:
Dr. Thomas Decker, City of Straubing
Dr. Bastian Loges, Technical University of Braunschweig
Prof. Dr. Ruth Müller, Technical University of Munich
Dr. Julia Steinhorst, IASS Potsdam
Dr. Immanuel Stieß, Institute for Social-Ecological Research
Topics of the debate were the social problematisation of microplastics, sustainable consumption decisions by consumers as well as the interests and perceptions of different actors concerning international plastics regulation. The participants (around 100) in the audience were also able to take an active part in the lively exchange.
As a follow-up to the discussion, those projects that included a social science component presented their research objects, results and target groups in a poster exhibition.
Doris Knoblauch leads the project Scientific Coordination of Research Projects on "Plastics in the Environment – Sources • Sinks • Solutions" (PlastikNet).
Contact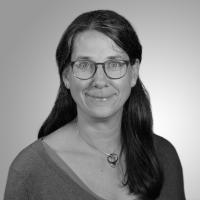 Doris Knoblauch
Co-Coordinator Plastics
Coordinator Urban & Spatial Governance
Senior Fellow