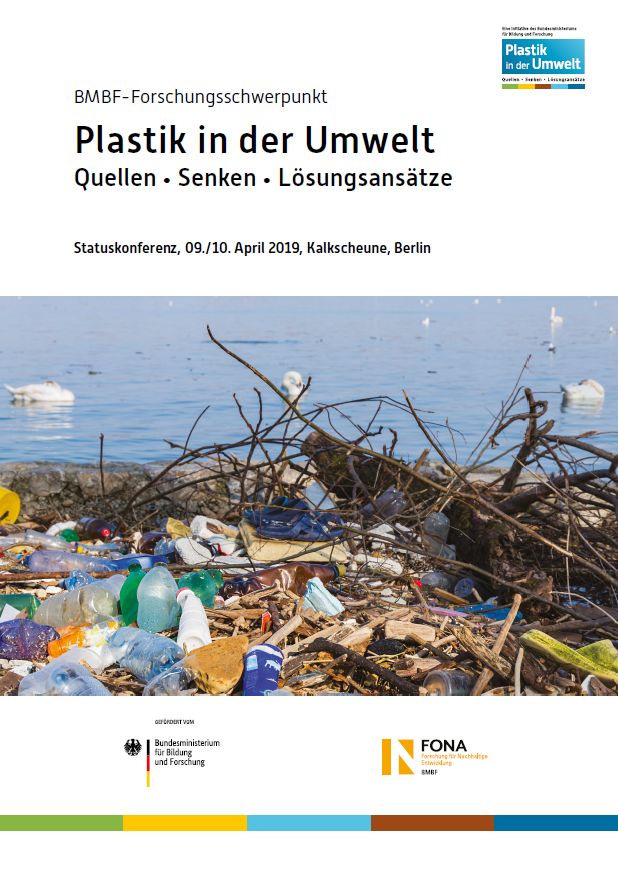 Plastik in der Umwelt – Conference Proceedings of the Status Conference
Publication

Citation

Ecologic Institute (ed.) 2019: BMBF-Forschungsschwerpunkt Plastik in der Umwelt – Quellen • Senken • Lösungsansätze. Statuskonferenz, 09./10. April 2019, Kalkscheune, Berlin. Berlin: Ecologic Institute.
The pollution caused by plastics in the environment is constantly growing and is receiving increasing public attention. The research focus "Plastics in the Environment" funded by the German Federal Ministry of Education and Research (BMBF) is designed to address the still insufficient state of knowledge.
The proceedings of the status conference briefly present the 20 joint research projects funded under the research focus. In addition, the work on the six cross-cutting topics of the research focus is explained. The six cross-cutting topics are:
Analytics and Reference Materials
Evaluation Methods of Possible Effects of Plastics on the Environment (incl. toxicity)
Terms and Definitions
Social and Political Dimension
Modelling, Data Management (incl. Life Cycle Assesment)
Recycling and Product Design
Contact