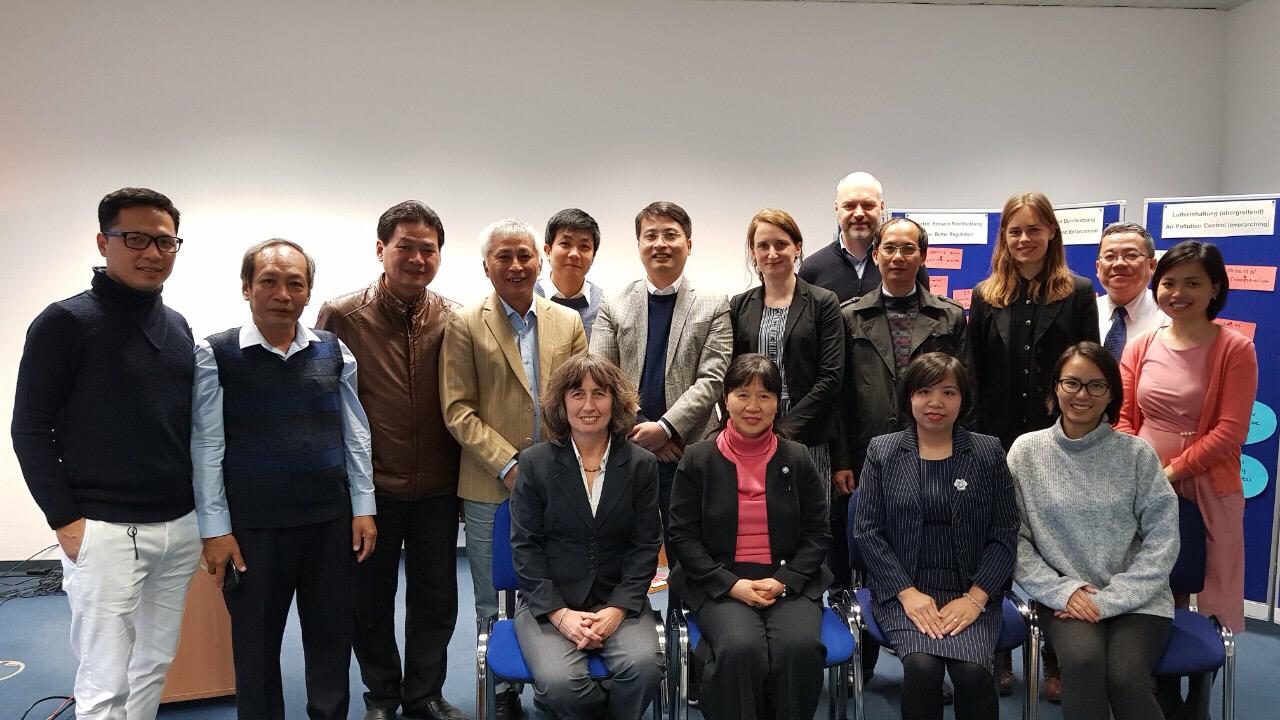 Air Quality Management in Germany
Event

Date

-

Location

Berlin, Germany
A delegation of Vietnamese government representatives took part in a study tour on "Air Quality Management in Germany" in Berlin from 24 to 30 November 2019. The Independent Institute for Environmental Issues organized the study tour together with Ecologic Institute on behalf of GIZ.
The study tour included visits to the German Advisory Council on the Environment, the German Federal Environment Agency, the German Federal Ministry for the Environment, the German Bundestag and the Berlin Senate Administration. The delegation used the exchange with the German experts to obtain input for the current legislative process. Vietnam plans to introduce an integrated permit system for industrial installations and air quality planning.
At the end of the study tour, a workshop was held to collect the findings from the different meetings and to develop ideas for the ongoing legislative process. During the workshop the delegation was presented with the previously completed study "Review and assessment of applicability of international best practices for air quality management in Vietnam".