Environmental Law – Ecologic Legal
Law is an important and sometimes necessary way to express and anchor environmental policy. It is one tool for steering the behaviour of individuals, institutions, and states and for managing risks to the environment.
Ecologic Legal links environmental analysis and policy-making to legal frameworks and the law-making process. Our aim is to enhance the design and implementation of environmental policy and governance with our research. We share our knowledge and experiences through capacity-building and education.
Drawing on the expertise of a team of specialized lawyers, we advise decision-makers on all aspects of international, EU, and domestic environmental law and governance. We provide legal opinions and assessments of existing law, its requirements, and its implementation, developing practical recommendations for improvements. Our work can provide a robust basis for policy-making, and for translating ideas and policies into legal form. Our research is founded on legal methods and also includes assessments based on empirical data.
In our interdisciplinary projects, we work closely with economists, policy analysts, and environmental scientists as well as external organizations, policy-making institutions, and a wide range of actors.
With its strong academic background and profound professional expertise, the team of practicing lawyers and policy advisors regularly publishes books, studies, lectures and peer-reviewed journal articles on key environmental issues.
Ecologic Legal also provides internships to German trainee lawyers.
Development and implementation of international environmental law
Ecologic Legal has been supporting the German government in the international climate change negotiations for many years and participated in other international negotiations such as on the Global Pact for the Environment and the PRTR Protocol to the Aarhus Convention. In several studies the team assessed international law and governance e.g. of the supply of raw materials, resource efficiency, land degradation and geoengineering. It prepared legal and political advice for instance on environmental governance of the Arctic, a treaty on marine plastic litter and a successor for the Strategic Approach to International Chemicals Management (SAICM). Ecologic Legal has expertise in the institutional setup of international environmental finance, in particular climate finance, including the Green Climate Fund, the Adaptation Fund, and World Bank Trust Funds. Further, the team has worked on the implementation of multilateral environmental agreements at national and EU level, such as the PRTR Protocol, the Nagoya Protocol on access to genetic resources and benefit-sharing as well as the Espoo Convention.
International economic law and its impact on environmental regulation
Ecologic Legal has completed various projects on the trade-environment interface. These include studies on regulatory cooperation and investor-state dispute settlement in the Transatlantic Trade and Investment Partnership (TTIP) as well as reports on the compatibility of support measures for renewable energy or border adjustment measures with WTO law.
Implementation and enforcement of environmental law
Ecologic Legal is dedicated to understanding environmental law as applied in reality and to providing recommendations on how to improve its implementation and enforcement. The team's work on this topic includes projects on how to more effectively combat environmental crime in the EU and in Germany, a study on the potential of harmonizing rules on environmental inspections at EU level and on improving environmental compliance assurance in Germany.
EU and national climate and energy laws with a focus on renewable energy sources
Ecologic Legal has been conducting various projects that address inter alia climate legislation as well as the legal framework regulating the supply of and promotion of renewable energy sources. For example, the legal team contributed to the discussions on the European climate law and the development of German framework climate laws at the federal level.
Projects on renewable energy sources include the mid-term evaluation of the Renewable Energy Directive and the legal assessment of technical requirements for producers and consumers in an electricity system with a large share of renewable energy as well as Analysis and Structuring of the Comprehensive Energy Law for the Electricity Sector. Members of Ecologic Legal also collaborate with Ecologic Institute's economists and political scientists on the design of future governance frameworks such as the EU Climate and Energy Package as well as regional cooperation within the policy framework for climate and energy in the period from 2020 to 2030.
Shaping the legal framework for digitalization
Ecologic Legal contributes to refining the legal framework for digitalization. Within the context of the SINTEG-project, the team's activities include discussion contributions on cyber security in the energy system. Further activities include a stakeholder analysis of a modern energy sector that is becoming ever more digitalized as well as providing support to authorities in the application of data protection law,  e.g. in the context of ensuring compliance with environmental law.
Contact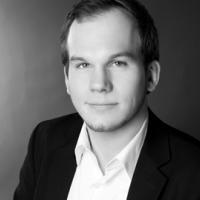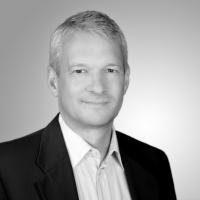 Related Topics
Selected Presentations for Environmental Law – Ecologic Legal
On 2 December 2019, Doris Knoblauch and Dr. Stephan Sina, Senior Fellows at Ecologic Institute, held a presentation on "Tackling Plastic Pollution – Introduction to Global Plastic Pollution and the Discussions at the International Level" for 21 experts...
Read more
On 4 November 2019, Dr. Stephan Sina, Senior Fellow at Ecologic Institute, held a lecture on "Climate Change Law – Overview of the Legal Frameworks at the International, European and National Level" at the Berlin School of Economics and Law. The lecture...
Read more
On 30 September 2011, Stephan Sina, Senior Fellow at Ecologic Institute, held a statement at an expert meeting on possible subject matters of a climate change act for Baden-Württemberg. The event was organized by the Ministry for Environment, Climate and Energy Baden...
Read more
Date

Location

Stuttgart, Germany
All presentations on Environmental Law – Ecologic Legal