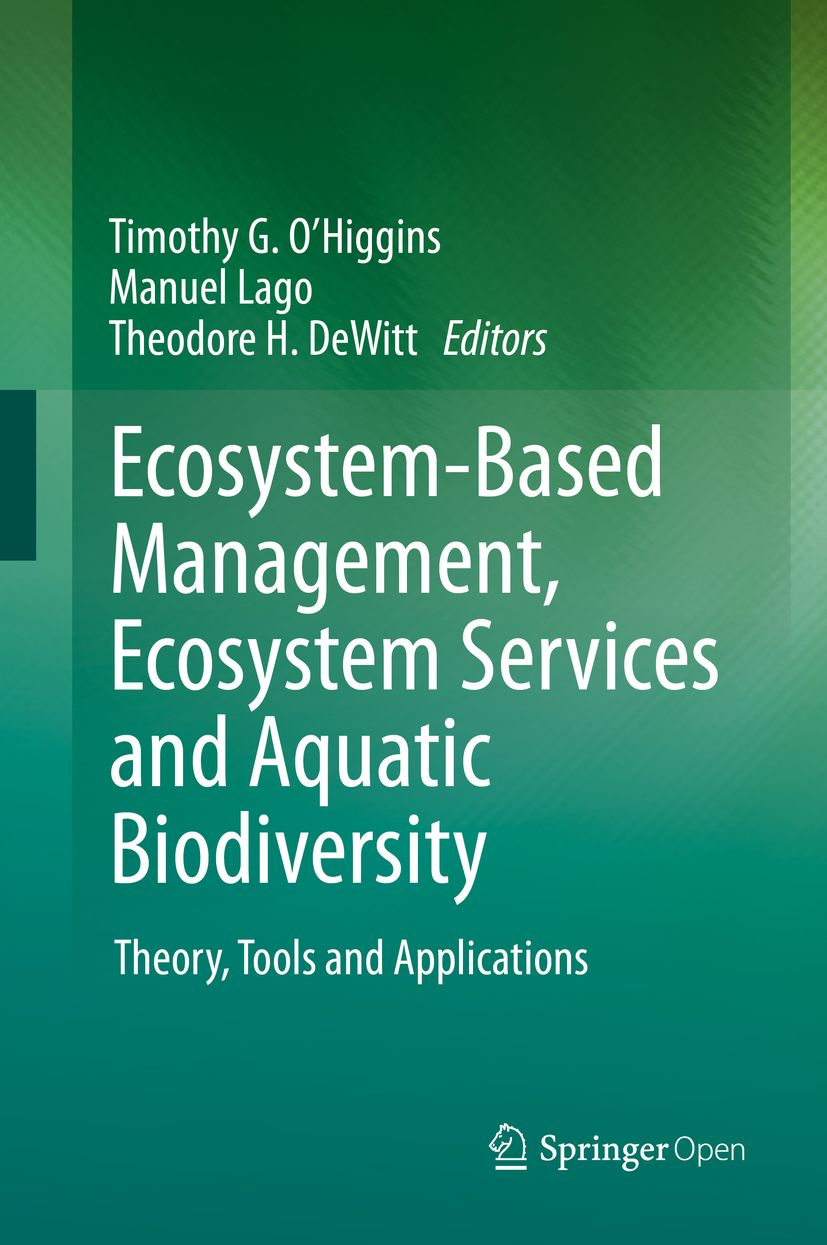 Ecosystem-Based Management, Ecosystem Services and Aquatic Biodiversity
Theory, Tools and Applications
Publication

Citation

O'Higgins, Timothy G.; Lago, Manuel; DeWitt, Theodore H. (edit.) 2020: Ecosystem-Based Management, Ecosystem Services and Aquatic Biodiversity. Theory, Tools and Applications. Springer Nature Switzerland.
Ecosystem-based management (EBM) is the most promising approach for balancing sustainable development and biodiversity protection in aquatic ecosystems. This book introduces the essential concepts and principles required to implement Ecosystem-Based Management, detailing tools and techniques, and describing the application of these concepts and tools to a broad range of aquatic ecosystems, from the shores of Lough Erne in Northern Ireland to the estuaries of the US Pacific Northwest and the tropical Mekong Delta.
This book is a joint effort with researchers from Ecologic Institute, the University College of Cork in the Republic of Ireland and the US Environment Protection Agency. The volume can be accessed free of charge and features work done in the H2020 AQUACROSS project and has been co-edited by Dr Manuel Lago from the Ecologic Institute.
Contact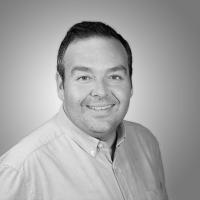 Language

Authorship

Benjamin Boteler

Helene Hoffmann

Lina Röschel

Keighley McFarland

Credits

O'Higgins, Timothy G.; Lago, Manuel; DeWitt, Theodore H. (edit.) 2020: Ecosystem-Based Management, Ecosystem Services and Aquatic Biodiversity. Theory, Tools and Applications. Springer Nature Switzerland.

Funding

Published by

Year

Dimension

567 pp.

ISBN

978-3-030-45842-3 (pdf), 978-3-030-45843-0 (eBook)

DOI

Project

Project ID

Table of contents

Click to show full table of contents

Part I Introduction
Using the Concepts and Tools of Social Ecological Systems and Ecosystem Services to Advance the Practice of Ecosystem-Based Management
Timothy G. O'Higgins, Theodore H. DeWitt, and Manuel Lago

Part II Foundational Concepts
Advancing Aquatic Ecosystem-Based Management with Full Consideration of the Social-Ecological System
Gerjan Piet, Gonzalo Delacámara, Marloes Kraan, Christine Röckmann, and Manuel Lago
Ecosystem-Based Management: Moving from Concept to Practice
Gonzalo Delacámara, Timothy G. O'Higgins, Manuel Lago, and Simone Langhans
From DPSIR the DAPSI(W)R(M) Emerges. . . a Butterfly – 'protecting the natural stuff and delivering the human stuff'
Michael Elliott and Timothy G. O'Higgins
The Promise and Pitfalls of Ecosystem Services Classification and Valuation
Stephen Flood, Timothy G. O'Higgins, and Manuel Lago
Approaches for Estimating the Supply of Ecosystem Services: Concepts for Ecosystem-Based Management in Coastal and Marine Environments
Fiona E. Culhane, Leonie A. Robinson, and Ana I. Lillebø
The Final Ecosystem Goods & Services (FEGS) Approach: A Beneficiary-Centric Method to Support Ecosystem-Based
Management
Theodore H. DeWitt, Walter J. Berry, Timothy J. Canfield, Richard S. Fulford, Matthew C. Harwell, Joel C. Hoffman, John M. Johnston, Tammy A. Newcomer-Johnson, Paul L. Ringold, Marc J. Russell, Leah A. Sharpe, and Susan H. Yee

Part III Tools and Techniques
Ecosystem-Based Management and Natural Capital Accounting
Marc Russell, Charles Rhodes, George Van Houtven, Paramita Sinha, Katherine Warnell, and Matthew C. Harwell
Establishing a Common Framework for Strategic Communications in Ecosystem-Based Management and the Natural Sciences
Matthew C. Harwell, Jeannine L. Molleda, Chloe A. Jackson, and Leah Sharpe
Prioritizing Stakeholders, Beneficiaries, and Environmental Attributes: A Tool for Ecosystem-Based Management
Leah M. Sharpe, Connie L. Hernandez, and Chloe A. Jackson
Linkage Frameworks: An Exploration Tool for Complex Systems in Ecosystem-Based Management
Leonie A. Robinson and Fiona E. Culhane
Projecting Changes to Coastal and Estuarine Ecosystem Goods and Services—Models and Tools
Nathaniel S. Lewis, Darryl E. Marois, Chanda J. Littles, and Richard S. Fulford
An Integrated Multi-Model Decision Support Framework for Evaluating Ecosystem-Based Management Options for Coupled Human-Natural Systems
Robert B. McKane, Allen F. Brookes, Kevin S. Djang, Jonathan J. Halama, Paul B. Pettus, Bradley L. Barnhart, Marc Russell, Kellie B. Vache, and John P. Bolte
Mathematical Modeling for Ecosystem-Based Management (EBM) and Ecosystem Goods and Services (EGS) Assessment
Richard S. Fulford, Sheila J. J. Heymans, and Wei Wu
The Ecosystem Services Gradient: A Descriptive Model for Identifying Levels of Meaningful Change
Susan Yee, Giancarlo Cicchetti, Theodore H. DeWitt, Matthew C. Harwell, Susan K. Jackson, Margherita Pryor, Kenneth Rocha, Deborah L. Santavy, Leah Sharpe, and Emily Shumchenia
Rapid Benefit Indicator Tools
Justin Bousquin and Marisa Mazzotta

Part IV Governance
The Ecosystem Approach in International Marine Environmental Law and Governance
Sarah Ryan Enright and Ben Boteler
Ecosystem-Based Management (EBM) and Ecosystem Services in EU Law, Policy and Governance
Anne Marie O'Hagan
Ecosystem Services in U.S. Environmental Law and Governance for the Ecosystem-Based Management Practitioner
Donna R. Harwell
Unravelling the Relationship between Ecosystem-Based Management, Integrated Coastal Zone Management and Marine Spatial Planning
Martin Le Tissier

Part V Case Studies
Models and Mapping Tools to Inform Resilience Planning After Disasters: A Case Study of Hurricane Sandy and Long Island Ecosystem Services
Mark Myer and John M. Johnston
Ecosystem-Based Management to Support Conservation and Restoration Efforts in the Danube Basin
Andrea Funk, Timothy G. O'Higgins, Florian Borgwardt, Daniel Trauner, and Thomas Hein
Combining Methods to Establish Potential Management Measures for Invasive Species Elodea nutallii in Lough Erne Northern Ireland
Timohty G. O'Higgins, Fiona E. Culhane, Barry O'Dwyer, Leonie A. Robinson, and Maneul Lago
Mitigating Negative Unintended Impacts on Biodiversity in the Natura 2000 Vouga Estuary (Ria de Aveiro, Portugal)
Ana I. Lillebø, Heliana Teixeira, Javier Martínez-López, Ana Genua-Olmedo, Asya Marhubi, Gonzalo Delacámara,
Verena Mattheiß, Pierre Strosser, Timothy G. O'Higgins, and António A. J. Nogueira
Ecosystem-Based Management for More Effective and Equitable Marine Protected Areas: A Case Study on the Faial-Pico Channel Marine Protected Area, Azores
Hugh McDonald, Helene Hoffman, Adriana Ressurreição, Lina Röschel, Holger Gerdes, Manuel Lago, Ben Boteler, Keighley McFarland, and Heliana Teixeira
Using Stakeholder Engagement, Translational Science and Decision Support Tools for Ecosystem-Based Management in the Florida Everglades
Rebekah Gibble, Lori Miller, and Matthew C. Harwell
Remediation to Restoration to Revitalization: Engaging Communities to Support Ecosystem-Based Management and Improve Human Wellbeing at Clean-up Sites
Kathleen C. Williams and Joel C. Hoffman
Predicting Future Vegetated Landscapes Under Climate Change: Application of the Environmental Stratification Methodology to Protected Areas in the Lower Mekong Basin
John M. Johnston, Robert J. Zomer, and Ming-cheng Wang

Keywords

freshwater, coastal, marine, ecosystems, resilience, EU 2020 Biodiversity Strategy, nature conservation aquatic biodiversity, ecosystem-based management, Europe, H2020, assessment framework, policy targets, sustainability

Long Island, Danube Basin, Lough Erne, Northern Ireland, Ria de Aveiro, Portugal, Faial-Pico Channel Marine Protected Area, Azores, Florida Everglades, Lower Mekong Basin

ecosystem services assessment, forecasting, economic valuation, participatory scenarios, risk assessment, case studies