Fleischalternativen: Vegetarischer und veganer Fleischersatz wächst
Contribution to the "Meat Atlas" 2021: Role of meat substitutes
Publication

Citation

Wunder, Stephanie 2021: Fleischalternativen: Vegetarischer und veganer Fleischersatz wächst. In: Heinrich-Böll-Stiftung, Bund für Umwelt und Naturschutz Deutschland und Le Monde Diplomatique (Hrg.): Fleischatlas 2021. Daten und Fakten über Tiere als Nahrungsmittel. Jugend, Klima und Ernährung. Berlin.
The 2021 edition of the "Meat Atlas" focuses on the issues of "youth, climate and nutrition". Stephanie Wunder , coordinator food systems at Ecologic Institute, contributed an essay on the importance of meat alternatives. With one million copies distributed annually, the "Meat Atlas" has a large outreach to the public. The Meat Atlas is available in print and available for download.
The article on the topic of meat alternatives also refers to the results of the study "Meat of the Future" prepared for the Federal Environment Agency. Other articles deal e.g. with young people's attitudes towards meat consumption, antibiotic resistance, the connection between the Corona pandemic and animal husbandry, and the enormous waste of meat.
The Meat Atlas is published by the Heinrich Böll Foundation, the Bund für Umwelt und Naturschutz Deutschland (BUND) and Le Monde Diplomatique. An english version of the 2021 Meat Atlas will be available in May 2021.
Contact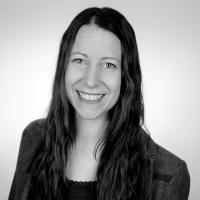 Stephanie Wunder
Coordinator Food Systems
Coordinator Land Use Policy
Senior Fellow