Ways Out of the Biodiversity Crisis – Continuing as is or Reorienting?
Event

Date

Location

online

Speaker
Biodiversity continues to dramatically decline across the world. In Europe alone, more than 80 % of all habitats and 60 % of all protected species are affected. Similar trends are being observed in Germany. After the targets of the European Biodiversity Strategy 2020 were largely missed, the new European Green Deal emphasizes the need to protect, conserve and enhance the EU's natural capital and ensure human health and well-being. In 2020 - the Year of Biodiversity - a new and ambitious EU Biodiversity Strategy for 2030 was adopted and a post-2020 global biodiversity framework was developed. This year, the UN Decade for Ecosystem Restoration 2021-2030 has been launched.
There is new optimism and significant political attention being paid to this critical issue. But are these new processes sufficient to successfully tackle the biodiversity crisis and stop species loss for good? What can we learn from previous efforts and how can we use these experiences to shape requirements and approaches for effective biodiversity protection in Germany? Or do we need radical change and rethinking after all?
The event will take place in a digital setting and will be recorded. Participation is free of charge. Registration is possible via the registration form. Participants will receive the dial-in data by e-mail the week before the event.
This event is a part of the Ecornet Future Forum (Zukunftsforum Ecornet) event series. The event "Is the Future of Mobility the Past?" contributes to this discussion with information from current scientific analyses while creating a framework for political exchange.
Future: The term "Future" has long become a central concept in environmental and sustainability policy debates. Whereas in the past threat scenarios dominated the debate, today the focus is increasingly on the possibilities for shaping the future: What kind of world do we want to make possible for present and future generations?
Forum: Shaping an ecologically sustainable and socially equitable future can only succeed through conversations between politics, science, business and civil society. Ecornet aims to bring together the various actors and offer them a forum for jointly tackling the social problems of our time.
Ecornet: Concrete social problems require concrete proposals for solutions. Ecornet aims to help shape social change towards sustainability and to provide the required scientific basis for this purpose. With thematic and methodological diversity and work at the interfaces between science and society, the eight Ecornet institutes provide answers to the pressing questions of our time.
Contact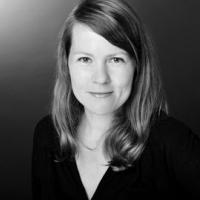 Sandra Naumann
Coordinator Biodiversity and Nature-based Solutions
Senior Fellow