Comprehensive Sustainability Assessment of Digital Economy Companies
Presentation

Date

Location

Berlin, Germany

Panel discussion
During this panel discussion, moderated by R. Andreas Kraemer, the performance promises of companies in the digital economy were examined from a scientific and practical perspective, and challenges for company rating and concerns for ethical investment were explored.
The issues were presented and discussed from different disciplines and practical perspectives, e.g. rating agency ISS-oekom and investment fund Ökovision, with short impulse statements from:
Dr. Teresa Schlüter, Scientific Officer, German Advisory Council on Global Change (WBGU): Digitalization and global sustainability.
Prof. Dr. Sascha Dickel, IÖW & University of Mainz: Expectations of institutional investors - Ökovision from Ökoworld
Dr. Christian Thorun, ConPolicy: Corporate Digital Responsibility and Expectations of Consumers, Savers and Investors
R. Andreas Kraemer, Ecologic Institute & Duke University: Digitalization in Corporate Sustainability Ratings (ISS-Oekom).
Contact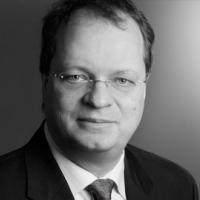 R. Andreas Kraemer
Founder and Director Emeritus, Ecologic Institute
Visiting Assistant Professor and Adjunct Professor, Duke University
Initiator and Convenor, Arctic Summer College