Climate Proofing the Electric Sector I/II
A Transatlantic Dialogue
Event

Date

9 December 2021, 11 am - 1 pm (EST) | 5 - 7 pm (CET)

Location

online
The purpose of this webinar series is to discuss the challenges that power grid operators and electricity producers face in Germany and the United States with a changing climate and policy and investment measures for adaptation and resilience. The goal is to share knowledge and best practices, foster transatlantic dialogue and connections, and to think critically about how best to safeguard critical energy infrastructures.
Day 1 (Thursday, 9 December 2021) will focus on the risks that climate change poses to the electricity sector and best practices for adaptation and resilience.
Confirmed speakers include:
Dr. Frank Kaspar, Deutscher Wetterdienst (German Meteorological Service)
Dr. Craig Zamuda, the U.S. Department of Energy
Dr. Judsen Bruzgul, ICF International

         

Dr. Eknath Vittal, Electric Power Research Institute

Stephen Torres, Southern California Edison

       

Neil Weisenfeld, ICF International

    

Dennis Volk, Bundesnetzagentur (the German Federal Network Agency)
Dr. Jesse Keenan, Tulane University

  

Romany Webb, Columbia Law School

           

Mike Hogan, the Regulatory Assistance Project

  

                        
This webinar series is supported by the Ecologic Institute.
Contact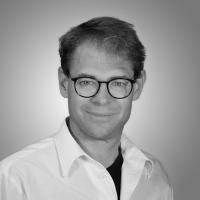 Sören Haffer
Coordinator Transatlantic Events
Senior Event Manager