Ecologic Institute Newsletter No 231 – December 2021
German climate policy 2022
Ecologic Institute Newsletter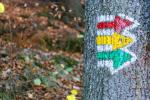 Climate Protection Year 2022 – After the election is before implementation
Dear Reader,
With the new "traffic light" government assuming office, German climate policy is entering a new phase. To rise to the challenge of the transformation to climate neutrality – and to cross the bar that the coalition parties have set for themselves – the new federal government must tackle a number of issues that were left unresolved under the previous government. The 2020s are the decisive decade for tackling the transformation to climate neutrality and "turning the ship around". In the coalition agreement, this realization is apparent in many areas of action, above all in the accelerated expansion of renewable energies and the accelerated coal phase-out. In other areas, such as transport or CO2 pricing at the national level, there are doubts as to whether the instruments specified in the treaty will suffice to achieve the targets set.
2022 will be a particularly exciting year. The list of projects that the new German government wants to tackle in its first year is dizzyingly long – revising the Climate Protection Act, moving forward the coal phase-out, reforming the system of taxes, levies and surcharges in the energy sector, as well as tightening up a number of climate policy instruments across all sectors.
And at the same time, the architecture of European climate policy is changing rapidly and fundamentally with the Fit for 55 package and the European Green Deal. Here, too, Germany – along with its European partners like France – will have to show leadership. Finally, Germany's upcoming G7 presidency must be used to push for transformative climate policy, also at the international level.
Not only are the necessary changes in our economic system faster and more profound than before – they also take place in a multitude of sectors at the same time. They need to take place simultaneously at several levels, from the international to the municipal level. Keeping this process on track will be a Herculean regulatory task – "politics as usual" is not an option.
Ecologic Institute accompanies the process in many ways – in the research projects Ariadne (BMBF) and 4i-TRACTION (Horizon2020), we address questions of climate change governance and instrumentation. With our work on climate protection laws, long-term strategies and climate protection councils, we develop ideas for specific tools to better manage the Herculean task of transformation, and communicate these ideas to the relevant actors. In the support project to the SINTEG research program and in the Ecornet research network Wissen.Wandel.Berlin, we develop and evaluate proposals for the further development of energy law. Some examples of our work can be found in this newsletter – more will follow in the coming months.
I hope you enjoy reading this newsletter and wish you a good start into the climate protection year 2022,
Benjamin Görlach