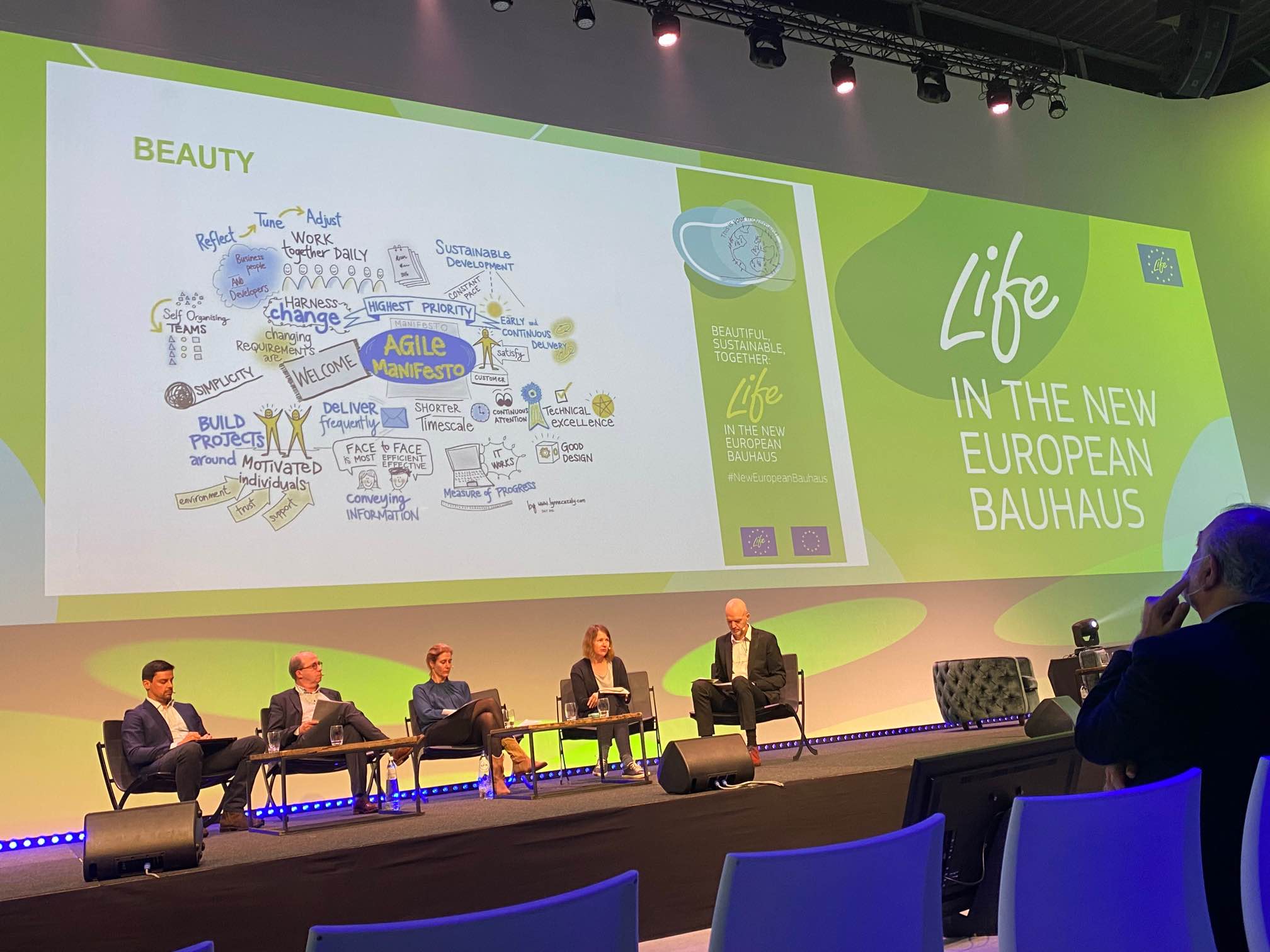 INTERLACE in the New European Bauhaus
#NewEuropeanBauhaus
Presentation

Date

17 November 2021

Location

hybrid, Brussels, Belgium

Panel discussion
How can European citizens become architects of the cities of tomorrow? The New European Bauhaus is an initiative to make our living spaces and experiences more beautiful, sustainable and inclusive. Nature-based solutions are seen as a key element to achieve this vision. To this end, the hybrid conference 'LIFE in the New European Bauhaus' was held from 15 until 17 November 2021. Sandra Naumann from the Ecologic Institute was invited as an expert to share insights from the H2020 INTERLACE project.
In the session "Beautiful, sustainable, and inclusive nature-based solutions to transform Europe into a greener society", experts presented and discussed how the three key values of the New European Bauhaus – beautiful, sustainable, together – relate to nature-based solutions (NBS). Projects like the Dutch LIFE IP Deltanature and the Belgian LIFE Green for Grey project demonstrated how former degraded ecosystems can be transformed into stunning, beautiful and multifunctional landscapes.
Sandra Naumann illustrated how the three key values of the New European Bauhaus lie at the heart of the INTERLACE project. Sustainability is ensured through the explicit consideration of socio-cultural issues and needs alongside environmental aims. NBS interventions are designed with people and for people, making it highly accepted and likely to be maintained by citizens in the long-term. INTERLACE also aims to create inclusive cities and has thus adopted a very participatory approach which targets the involvement of vulnerable and marginalized groups across Europe and Latin America. The project acknowledges that it is essential to understand different beliefs, cultural and social values attached to nature and NBS as well as issues of inequality and power to create inclusive NBS policies and interventions. While INTERLACE cities create beautiful natural spaces, the project also sees beauty in its implementation of an agile working process. This participatory and user-driven process fosters the joint production of key products (e.g., tools and guidance for NBS) by bringing together researchers, city officials and planners and other end-users. This makes it possible to accommodate new or emerging demands from the stakeholders targeted by the project and policy during the entire development process and therewith increase the relevance, legitimacy, and impact of project outputs.
Contact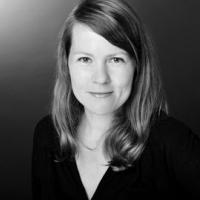 Sandra Naumann
Coordinator Biodiversity and Nature-based Solutions
Senior Fellow