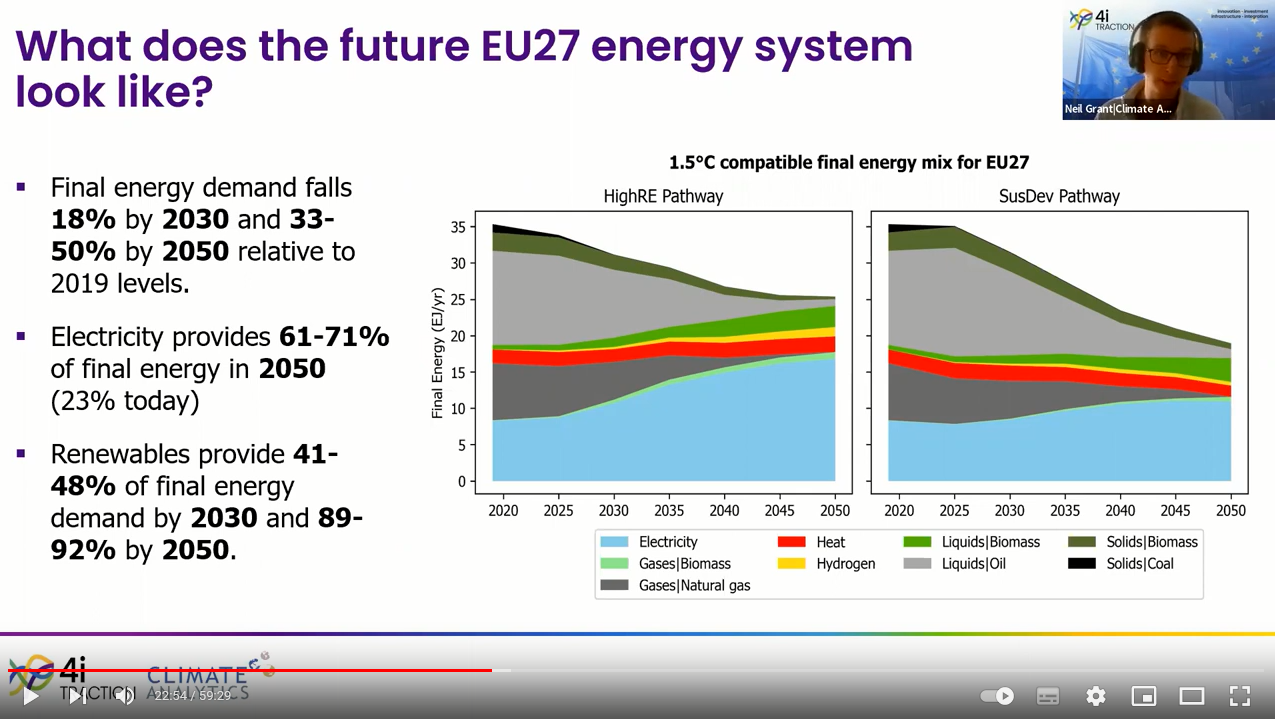 What Does the 1.5 °C Goal Require from EU Climate Policy?
An assessment from 4i-TRACTION
Event

Date

Location

online

Speaker
This webinar, co-hosted by Climate Analytics and Ecologic Institute, presented findings and recommendations for how the EU27 can transform its economy to fulfil the Paris Agreement 1.5 °C goal. The findings are based on a quantitative analysis of the latest evidence assessed by the IPCC, which had been used to develop 1.5 °C compatible pathways for the EU27 and selected Member States.
To limit warming to 1.5 °C, global greenhouse gas emissions need to fall rapidly in the 2020s, with net-zero CO2 emissions reached by mid-century according to the latest IPCC reports. The EU27 has the opportunity to play a global leadership role in delivering climate action. The 4i-TRACTION project analyses what transformative EU climate policy could look like, and how the current policy mix needs to evolve to meet these targets.
The questions addressed in the webinar are:
What do 1.5 °C compatible emissions trajectories look like for the EU in advance of COP27?
How can the EU achieve a fossil free power sector by 2035?
What do 1.5 °C compatible pathways mean for different energy sectors?
The findings and recommendations presented in the webinar can be found in the 4i-TRACTION policy briefs and technical reports.
Matthias Duwe, Head Climate, Ecologic Institute, moderated the event.
Contact