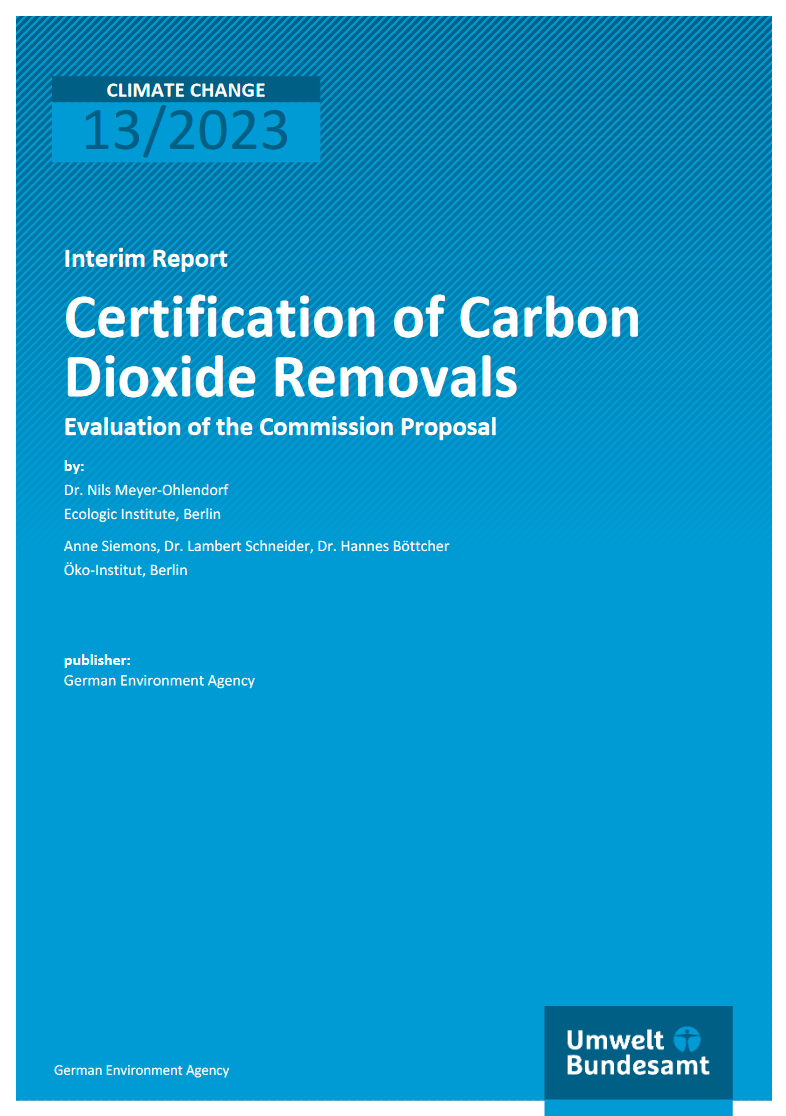 Certification of Carbon Dioxide Removals
Evaluation of the Commission Proposal
Publication

Citation

Meyer-Ohlendorf, Nils et al. 2023: Certification of Carbon Dioxide Removals – Evaluation of the Commission Proposal. Interim Report. Climate Change 13/2023. German Environment Agency: Dessau-Roßlau.
On 30 November 2022, the Commission proposed an EU Carbon Removal Certification Framework (CRCF). The Commission's proposal is an important initiative for promoting the implementation of carbon removals within the EU. It aims to help generate additional funding for removal activities.
However, the proposal remains vague on crucial regulatory aspects. This implies significant risks regarding the quality of carbon removal units issued under the framework and their use. Ultimately, the proposed framework could undermine the environmental integrity of EU climate policies.
The Ecologic Institute and Oeko-Institut assessed the Commission proposal on behalf of the German Environment Agency.
Contact