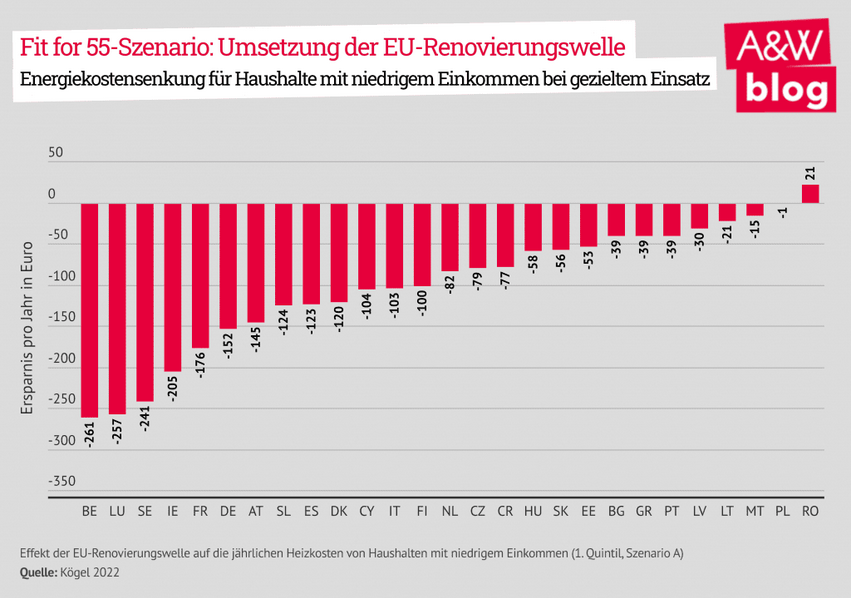 Kein Pfusch am Bau! Verteilungspolitische Effekte der EU-Renovierungswelle
Blog Post
Publication

Citation

Kögel, Nora and Michael Soder 2023: Kein Pfusch am Bau! Verteilungspolitische Effekte der EU-Renovierungswelle. In: Arbeit & Wirtschaft Blog. Wien.
Why should the EU Renovation Wave link environmental and social issues?
In a blog post published on the online blog "a&w blog" on the 23 February 2023, Nora Kögel, who works at Ecologic Institute as a researcher in climate and water policies, and co-author Michael Soder, explore this question.
EU member states are currently facing three crises: the climate crisis, an energy security crisis (as a consequence of the Russian invasion of Ukraine) and a social crisis. The social crisis means that, on the one hand, the population is increasingly affected by energy poverty and, on the other hand, that many households face problems as a result of the increased cost of living. The EU Renovation Wave, an important pillar of the European Green Deal and NextGenerationEU, has a key role in responding to all three crises. However, it can only fulfill this key role if the implementation of the renovation wave is socially fair.
Contact