The Role of Nature-based Solutions for Climate Adaptation
Presentation

Date

Location

Milan, Italy

Panel discussion
As part of the Future Leaders' Global Policy Forum from 22 to 23 May 2023 in Milan, Benedict Bueb, Researcher at Ecologic Institute, took part in a panel discussion on tackling the climate crisis and its impacts. He was joined on the panel by Abla Abdel Latif, Director of the Egyptian Center for Economic Studies (ECES) and Nicola Monti, CEO of Edison. Keynote speeches by Fatih Birol, Executive Director of the International Energy Agency (IEA), Rafael Grossi, Director General of the International Atomic Energy Agency (IAEA), Vera Songwe, Co-Chair of the High Level Panel on Climate Finance of the World Economic Forum (WEF) completed the panel.
In his contributions, Benedict Bueb emphasized the potential of Nature-based Solutions in tackling the interlinked climate and biodiversity crises. Around the world, actions at local level can be observed, e.g. in cities that are increasingly planning and implementing measures for water-sensitive urban development. The level of financial support is, however, still insufficient to implement corresponding measures on a large scale. He also emphasized that political and regulatory frameworks are insufficient in many countries to counter the consequences of climate change, such as more frequent and more intense periods of drought. Adaptive instruments for drought management, which are developed together with the affected stakeholders, represent opportunities to take account of the uncertainties regarding future climate impacts.
The Forum also involved closed-door meetings between young and senior staff from over 20 Think Tanks. During these meetings, Benedict Bueb presented the work of the INTERLACE project on community participation and co-creation of Nature-based Solutions in European and Latin American cities.
The Forum is organized annually by the Italian Institute for International Political Studies (ISPI) together with Bocconi University and the Organisation for Economic Co-operation and Development (OECD) in Milan. The aim is to facilitate a dialog between high-ranking representatives from politics and business, young employees from think tanks and companies as well as students. Every year, employees from selected think tanks and companies from all over the world are invited to Milan to join the forum. This year's forum was attended by 300 people on site and many more followed the meeting online.
Contact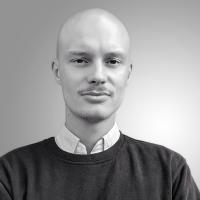 Benedict Bueb
Coordinator Sustainable Development Goals (SDGs)
Researcher