Informational Visitors Program on Climate Protection and Renewable Energy
Event

Date

-

Location

Berlin, Dresden, Leipzig, Germany
From 16 to 22 May 2010, a visitors programme on climate and renewable energy took place in Berlin, Dresden and Leipzig. The programme was organised by the Ecologic Institute in co-operation with the German Federal Foreign Office, addressing policy-makers at the state, regional and municipal level as well as journalists. The programme included appointments with experts from ministries, think tanks and NGOs as well as field trips to companies in the field of renewable energies (biomass, solar and windpower).
Participants came from countries in the Middle East, Africa, Asia, North America and Europe. In addition to providing information on the German and European perspective on climate and energy policy, the visit was intended as a forum to exchange views and identify approaches for cooperation when addressing climate- and energy issues.
Visits in Berlin included the Federal Foreign Office, the Federal Ministry for the Environment, Nature Conservation and Nuclear Safety (BMU) and the Federal Ministry of Economics and Technology (BMWi).
Field visits in Berlin, Dresden, Leipzig and Magdeburg included:
A guided tour of the Reichstag that emphasized the energy-related and technological aspects of the building
A biogas power plant in Senftenberg.
A visit to the Vattenfall mini power plant Schwarze Pumpe, pilot project for carbon capture and storage (CCS) including a visit of the oxyfuel research facility.
A visit to the Juwi Solar power plant Waldpolenz
A visit to the wind energy company ENERCON including a tour of their manufacturing facility in Magdeburg
A Riverside Chat on the idea of "Virtual Power Plants" with full load-following capacity consisting of distributed renewable power generating units connected and managed through a smart grid provided the floor for discussions with invited experts and the group.
Contact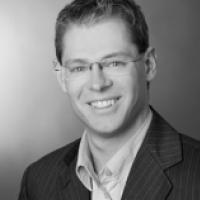 Sören Haffer
Coordinator Transatlantic Events
Senior Event Manager