Transatlantic Climate and Energy Cooperation: Working together, learning from each other
Event

Date

-

Location

Berlin - Munich, Germany
As part of the "Transatlantic Climate Bridge", a visitors' programme on climate and energy issues took place from 21-27 June 2009 in Berlin and Munich, addressing policymakers on the state level of the United States. The programme was organised by the Ecologic Institute in cooperation with the Climate Group. The programme was to explore German and European climate and energy policies and current steps towards a low-carbon economy. Different formats (roundtable discussions, talks, field visits and cultural program) with representatives from ministries, parliament, industry, think tanks and NGOs in different German cities (Berlin, Potsdam and Munich) allowed comprehensive insights into the topic.
In addition to providing information on the German and European perspective on climate and energy policy, the visit was intended as a forum to exchange views and identify approaches for cooperation when addressing climate- and energy issues.
Visits in Berlin included the Federal Foreign Office, the Federal Ministry for the Environment, Nature Conservation and Nuclear Safety (BMU), the German Emissions Trading Authority (DEHSt), the Clearing-Agency for the Renewable Energy Sources Act and the Federal Representation of North Rhine-Westphalia in Berlin. In addition, meetings with members of parliament and scientific staff were organised. An introduction to international climate science and consensus building was given at the Potsdam Institute for Climate Impact Research (PIK).
Field visits included:
A guided tour through a low-energy apartment building (KfW-40-house) in Berlin
A presentation and tour of the production facility of the Q.Cells AG, the largest independent manufacturer of solar cells in Thalheim
A guided tour to the Vattenfall Pilot power plant for carbon capture and storage (CCS) at Schwarze Pumpe
A visit of the Research and Innovation Center (FIZ) at of BMW Group in Munich
A guided tour through a biomass power plant near Munich
On a Spree river tour on the solar boat "Chassalli" with guidance on the "solar government quarter", the group was introduced to the best historical and modern sights of Berlin. Also, as part of a cultural introduction, the group visited Sanssouci Palace and Park in Potsdam, including a guided tour of the palace.
The program was - in cooperation with the Federal Foreign office – designed and oordinated by Sören Haffer and Stefanie Wurm and accompanied by Michael Perry.
Contact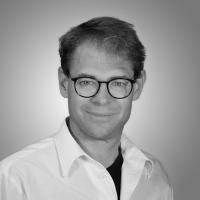 Sören Haffer
Coordinator Transatlantic Events
Senior Event Manager