Legal and Institutional Aspects of the International post-2012 Climate Negotiations
Project

Duration

-
At the 2007 UN Climate Change conference in Bali, the contract parties of the Framework Convention on Climate Change resolved that a comprehensive climate protection agreement would be passed by the end of 2009 in order to replace the Kyoto Protocol, which expires in 2012. In this project, the lawyers of Ecologic Institute provide scientific assistance to the German Federal Ministry for Environment, Nature Conservation and Nuclear Safety in representing German and EU positions in international climate change negotiations.
At the 1992 Framework Convention on Climate Change, the international community agreed upon the key points of a joint approach to fighting climate change. A few years later, the Kyoto Protocol was passed, marking the first time that the industrial nations committed themselves to reducing greenhouse gas emissions. The important decisions concerning time management after the first commitment period of the Kyoto Protocol comes to an end should be made at the 2009 Conference of the Parties in Copenhagen. Yet already it can be seen that the many varied and conflicting interests of the contract parties will not allow a comprehensive climate change treaty to be reached. Thus, international negotiations will continue to be influenced by the development of a  "future regime" post 2012.
The overall aim of this project is to provide specialist support to the German government in analysing the proposals and positions of other participants in the negotiations and in developing German and EU positions for the international climate negotiations. The focus will lie on the preparation for the decisive 2009 Conference of the Parties in Copenhagen as well as the implementation and further development of the political decisions that will be made there.
Ecologic Institute provides the client in particular with expertise in the field of international law. International and European discussions will be supported with specialist knowledge, and solutions will be sought that can secure and increase efficiency in the international process. This includes:
Specialist support provided to the client by preparing analyses, theme and background papers, and, building on these, position papers and negotiation offers;
Evaluation of proposals of third countries and the institutions and negotiating forums of the climate regime; if necessary, the development of proposals that take the political goals, negotiating situation and the legal framework into consideration;
Support in EU voting procedures;
Preparation of and support at the negotiations and sessions under the Framework Convention on Climate and the Kyoto Protocol.
Contact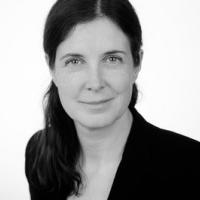 Dr. Camilla Bausch
Scientific & Executive Director, Ecologic Institute Europe
Board Member