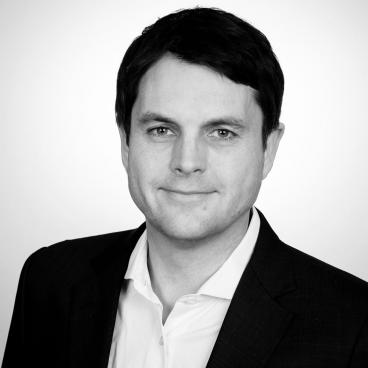 Dr. Ulf Stein
Diplom-Ingenieur (Landscape Planning)
Coordinator Water Studies

Senior Fellow
Team

Topics
Dr. Ulf Stein is a Senior Fellow at Ecologic Institute in Berlin, where he coordinates the institute's water activities. He joined Ecologic Institute in 2011 and has more than 10 years of professional experience in academic research and consulting services. His work focuses on the evaluation and enhancement of the European Union's (EU) and German water policies and the sustainable management of water resources, particularly with respect to plastics in the environment, climate change adaptation, aquatic biodiversity and ecosystem services, and environmental governance. Ulf Stein is a native German speaker, is fluent in English and has knowledge of Spanish, Danish, and Russian.
Ulf Stein has managed and participated in more than 20 projects including large-scale research projects for various European and national institutions. In addition, he is a member of the European Topic Centre on Inland Coastal and Marine waters (ETC-ICM) and European Topic Centre on Biological Diversity (ETC-BD). Ulf Stein is an experienced and passionate GIS analyst. Within the last ten years, he has conducted various geospatial analyses and supported the implementation of the INSPIRE directive.
His current activities include the following projects:
Plastics in the Environment – scientific coordination & transdisciplinary knowledge network (PlastikNet): This four-year project funded by the German Federal Ministry of Education and Research (BMBF) aims at supporting the political and societal impact of the funded research projects, most of which focus on microplastics in the hydrologic cycle. Ulf Stein is deputy coordinator of PlastikNet.
Increasing Good Governance to Achieve Integrated Water Management (STEER): This three-year BMBF funded transdisciplinary project aims to identify approaches to increase good governance in relation to complex water resource. Ulf Stein leads a work package on the development of a diagnostic governance toolbox.
German Participatory Forum on Fish Protection and Downstream Migration, Ulf Stein co-ordinates this three-year Umweltbundesamt (UBA) project that is aimed at triggering a wide-ranging discussion and developing a common understanding on the latest scientific information and technology on different themes of fish protection and downstream migration.
Supporting The Delivery Of The Nature Action Plan: Within this 18-month contract for the Directorate-General for Environment (DG ENV) of the European Commission under the coordination of the Institute for European Environmental Policy (IEEP), Ulf Stein is working on improving synergies between the Nature Directives, the Water Framework Directive, the Nitrates Directive, the Marine Strategy Framework Directive, and the Floods Directive.
Monitoring of the Sustainable Development Goals (SDGs) and the Europe 2020 Strategy: Ulf Stein is providing support on SDG 6 on water for a Eurostat project coordinated by the Institute for Managing Sustainability, Vienna.
Since 2016 Ulf Stein is teaching courses on "Policy consultancy in intermediate organizations" at Hochschule Bremen.
Before joining Ecologic Institute, Dr. Ulf Stein worked as a junior researcher at the University of Kassel (Germany) for four years. He conducted research on several projects for the German Federal Environment Agency and the German Federal Agency for Nature Conservation (BfN) on practical questions regarding river restoration and flood protection. During this period, Dr. Ulf Stein also lectured at the University of Kassel in freshwater ecology, water resource management and geographic information systems (GIS) and mentored students.
Prior to that, from 2002 to 2006, he worked as a landscape planner within the field of impact assessment, site investigation and nature management at the landscape architecture firm Faktorgruen.
Alongside his work for Ecologic Institute, Dr. Ulf Stein completed his doctorate at the University of Kassel on reference conditions of small siliceous mountain streams. His dissertation research was carried out at the Kellerwald-Edersee national park.
Dr. Ulf Stein studied landscape planning and nature conservation at Leibniz University Hannover (Germany), the University of Guelph (Canada) and the University of Copenhagen (Denmark) with a focus on nature conservation, planning, and environmental management.
Contact Dr. Ulf Stein by Email