What's Next for the EU Taxonomy for Sustainable Finance?
Discussion on further developments, barriers and opportunities
Event

Date

Location

Berlin, Germany

Speaker
The EU taxonomy regulation for sustainable finance has received much attention. Some see it as an essential part to help shift the vast amounts of capital that is needed for the transformation of our economies. Others claim it to be yet another classification system that greenwashes unsustainable behavior. As a living document, it requires regular reviewing and updating. So what's next in stall for the policy's development?
On 16 January 2023, representatives from politics, industry (financial and non-financial), academia and the civil society came together to discuss exactly that. R. Andreas Kraemer moderated the event.
The Dinner Dialogue was kindly financed by Stiftung Mercator.
Contact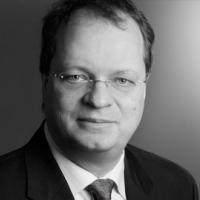 R. Andreas Kraemer
Founder and Director Emeritus, Ecologic Institute
Visiting Assistant Professor and Adjunct Professor, Duke University
Initiator and Convenor, Arctic Summer College