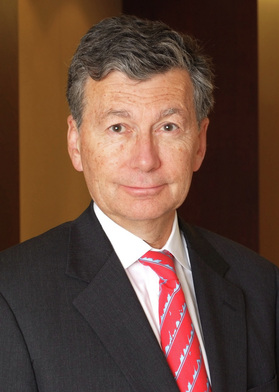 Leveraging Funding for Renewables
Event

Date

Location

Berlin, Germany

Speaker
Reed Hundt, CEO of the Coalition for Green Capital and former Chairman of the Federal Communications Commission, presented at an Ecologic Transatlantic Breakfast on 16 April 2013 in Berlin how private funds can be steered towards financing large scale deployment of renewable energies; building on the model used to unleash the telecommunications revolution, the energy sector needs to undergo a profound transformation – towards cheap renewable energy.
Hundt's main message was that while today proponents of renewable energy argue that consumers will need to invest both in energy efficiency and in expensive renewable energy, he proposes that market-driven renewables would indeed become cheaper than any other energy form. Already today, prices in photovoltaics follow Swanson's law and decrease by 20% for each doubling of industry capacity.
Building on the lessons learned from the successful liberalization of the telecommunications markets, Reed Hundt proposes a similar approach of deregulation for national energy markets, especially electricity.
Creating new markets by separating grid and generation ownership would require significantly less political lift than developing high level measures such as an emissions trading system or a global climate agreement. Such regional electricity markets could impose a higher price on non-renewable energy.
These new markets would need to be open to competition and regulators should not be afraid of hurting incumbent businesses as the social dividend of climate change mitigation and lower energy prices will outweigh the losses of current energy companies by far.
Reed Hundt has spent many years in the US on the interface between regulation and finance. He has wide and diverse experience, drawn from years as an adviser to private equity and venture capital firms, consulting at McKinsey & Company, and serving as a senior attorney at the international law firm of Skadden, Arps, Slate, Meagher and Flom. He is currently playing a key role in the creation of Green Banks in the United States - including the nations' first in Connecticut - as CEO of the Coalition for Green Capital. He was an adviser to President Obama on technology and energy during his first election campaign, is a member of the board of Intel, and served as the Chairman of the Federal Communications Commission ('93 to '97), which under his leadership restructured the regulatory framework for investment in telecommunications in the US.
Max Grünig, Senior Fellow, Ecologic Institute moderated the Transatlantic Breakfast.
Reed Hundt spoke at the Ecologic Institute as part of a series of four presentations on energy and climate policy.
This event was made possible with the support of the Embassy of the United States of America in Berlin.
Contact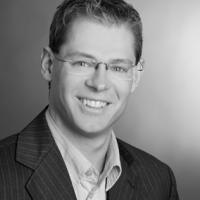 Sören Haffer
Coordinator Transatlantic Events
Senior Event Manager