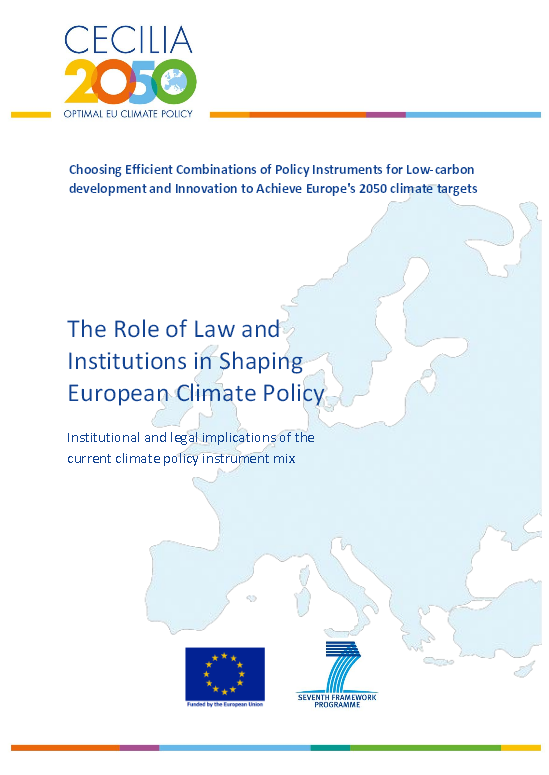 The Role of Law and Institutions in Shaping European Climate Policy
Institutional and Legal Implications of the Current Climate Policy Instrument Mix
Publication

Citation

Mehling, Michael; Dr. Camilla Bausch; Lena Donat and Elizabeth Zelljadt 2013: The Role of Law and Institutions in Shaping European Climate Policy, Berlin.
This report, created as part of the CECILIA2050 project, gives an overview of climate policy approaches in Germany, Poland, the United Kingdom, as well as the European Union as a whole. After highlighting the different legal and institutional structures, it provides conclusions and recommendations regarding the regulatory approach.
The report is available for download [pdf, 1,4 MB, English].
Contact