Since the adoption of the UN Sustainable Development Goals (SDGs) in September 2015 countries worldwide have started processes towards the implementation of the goals and targets. Some of the targets are often already part of national strategies and instruments. Others are new and still need to be further specified to national circumstances – target 15.3 and the concept of "Land Degradation Neutrality" is one of these.
To analyze options for the implementation of target 15.3 the German Environment Agency and the German Federal Environment Ministry currently support the research project "Implementing the Sustainable Development Goals on Soils in Germany". The project is carried out by the Ecologic Institute and will run until summer 2017.
As part of the project the workshop "Implementing SDGs target 15.3 in the EU and in the Member States: Exchange of approaches to implement "Land Degradation Neutrality" (LDN)" was organized in Brussels on 6 December 2016. The minutes are now available for download [pdf, 570 kB, English].
Contact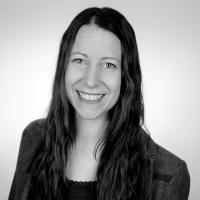 Stephanie Wunder
Coordinator Food Systems
Coordinator Land Use Policy
Senior Fellow