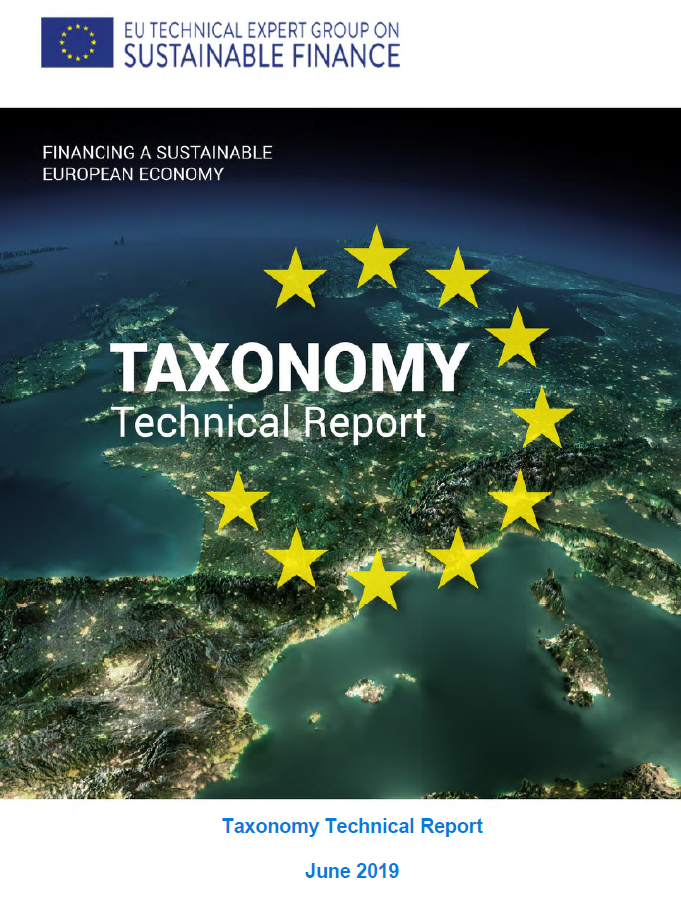 EU Sustainable Finance Taxonomy – Technical Report
Publication

Citation

EU Technical Expert Group on Sustainable Finance (ed.) 2019: Financing a Sustainable European Economy. Taxonomy. Technical Report. European Commission: Brussels.
The Technical Expert Group (TEG) on Sustainable Finance published a proposal for an EU classification system, or a Taxonomy, which sets out screening criteria for economic activities that can contribute substantially to climate mitigation and adaptation. The taxonomy is a tool to support private investments towards meeting GHG emission reductions in line with the Paris Agreement.
In a study for DG FISMA, the Ecologic Institute supported the TEG in developing the screening criteria for agriculture.
The Technical Report is available for download. The call for feedback is open until 13 September 2019. Following this consultation, the TEG will issue recommendations to support the development of future legislation on EU Sustainable Finance Taxonomy.
Ecologic Institute coordinated the study team, which also included the Institute for European Environment Policy (IEEP), Scotland's Rural College, and Universidad Politécnica de Madrid. The study team supported the TEG by:
scoping agriculture activities with significant potential to contribute to mitigation and adaptation; and
detailed co-drafting of criteria, metrics and thresholds to ensure that selected activities substantially contribute to climate change mitigation and adaptation and do not significantly harm any of other environmental objectives.
Contact