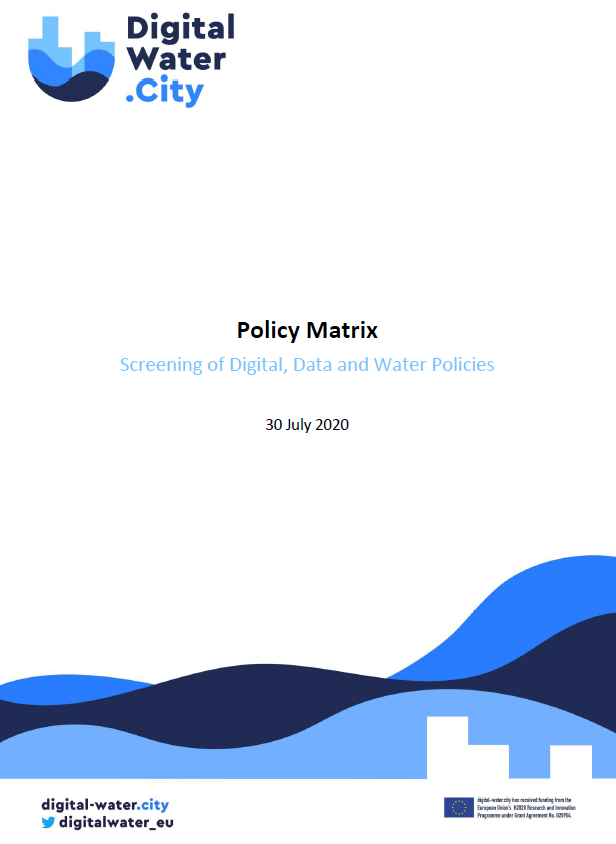 Policy Matrix – Screening of Digital, Data and Water Policies
Starting points for untapped potential of ICT solutions in water management
Publication

Citation

Knoblauch, D., Felicetti, L. and Stein, U., 2020. Policy Matrix – Screening Of Digital, Data And Water Policies. [pdf] Berlin: Ecologic Institute.
In this publication, Doris Knoblauch (Ecologic Institute), Lorenzo Felicetti, and Ulf Stein (Ecologic Institute) shed light on the untapped potential of ICT solutions in water management across Berlin, Milan, Copenhagen, Paris and Sofia, the five cities analysed in the project digital-water.city. In the analysis, the cross-cutting nature of digital water governance, and thereby its multifunctionality in terms of policy goals became evident.
Digitalisation in the water sector is still in its early stages and so is the corresponding regulatory, social and economic framework. What can be observed in every city is enhanced regulation and subsequent operations in the two macro policy domains of water management and digitalisation. With EU legislation bringing regulatory certainty and obligations of transposition into national laws, cities are now facing a more comprehensive set of provisions. Directives regulate the water cycle in an unprecedented level of comprehensiveness in the form of groundwater exploitation, quality standards, wastewater treatment, water reuse, bathing and further purposes. At the same time, digitalization has constituted a disruptive force which has also been regulated and by extension boosted in an unprecedented manner.
Contact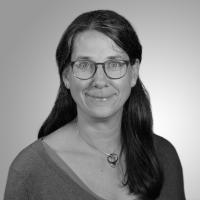 Doris Knoblauch
Co-Coordinator Plastics
Coordinator Urban & Spatial Governance
Senior Fellow