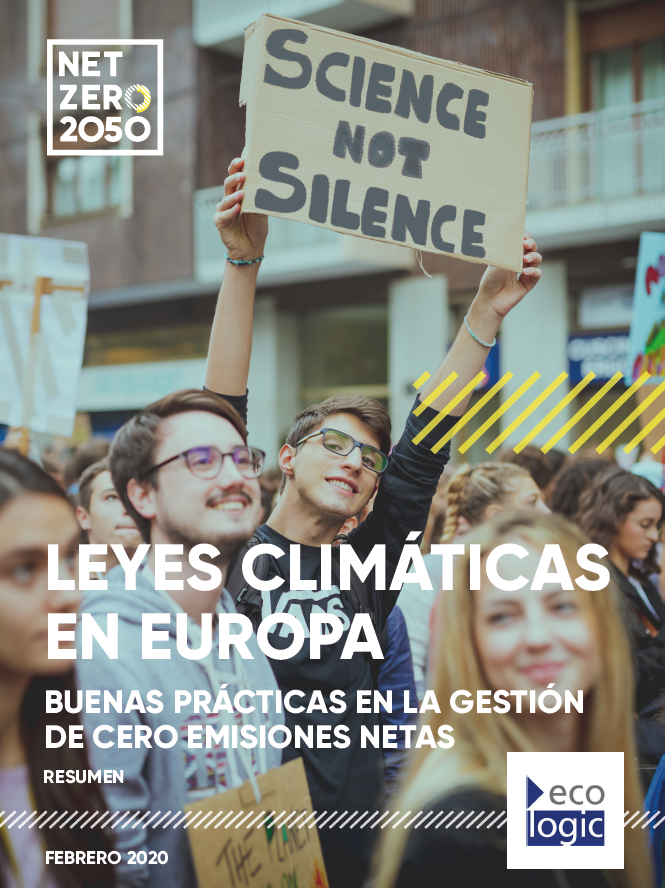 Climate Laws in Europe: Report Summary and Translations Available
Good Practices in Net-Zero Management
News

Date

Location

Berlin, Germany
Governments around the world are considering the introduction of framework laws to strengthen their climate policy. Good practice examples can be found in the experience of the growing number of countries that have already put such legislation in place – and now you can read about them in Spanish, Italian, Greek and Latvian. The summary of Ecologic Institute's 2020 report on climate laws in Europe is now available in multiple languages for use by a wide audience of interested officials and stakeholders.
Climate framework laws are fast becoming the default option for the management of long-term, transformative climate policy in European countries. A report, written by Ecologic Institute and published by the European Climate Foundation in early 2020, analyzed the frameworks in eight EU Member States (Denmark, Finland, France, Germany, Ireland, the Netherlands, Spain and Sweden) - plus the United Kingdom. While the nine laws are as different as their underlying national contexts, the investigation found that all draw on a set of common design elements to streamline and organize climate action towards the achievement of long-term emission reduction goals. The evaluation further highlighted good practices and identified numerous improvements to European climate governance that could be realized via the planned EU climate law.
The in-depth look at each law's legal text highlighted differences in how well the laws speak to the fundamental questions of a climate governance system: What are the objectives (targets)? How these are achieved (measures and planning)? Whom to involve (public engagement and scientific advice)? Who does what (institutional arrangements)? How well are things going (progress monitoring)? The report also looked at how concretely each law outlines a future vision for 2050.
Since the report's initial publication (February 2020) a summary of the underlying research and key findings has been widely circulated and translated into four additional languages, including Spanish, Italian, Greek and Latvian. These are intended to support stakeholders, both public and private, interested in learning about climate framework laws as a means of managing national action – and can be a resource to draw on in considering the design of national legislation.
Contact