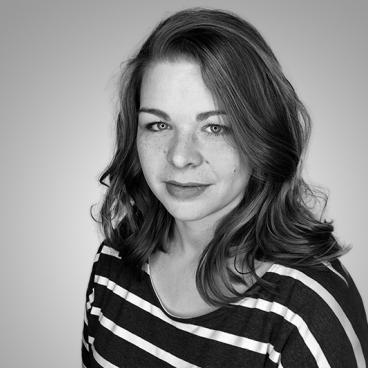 Jennifer Rahn
Team

Topics
Jennifer Rahn is a visual designer at Ecologic Institute. She supports the Institute's work in the field of scientific, environmental policy advisory by designing and creatively integrating information into digital and print media. Her work focuses on web and content design, print and online publication design, infographics, and corporate design. Jennifer Rahn is particularly interested in creating complex yet easy-to-understand infographics. Jennifer Rahn works in German and English.
Before working as an in-house designer for Ecologic Institute, Jennifer Rahn worked for various web and marketing agencies with different focuses. While working at 3pc GmbH, she was involved in developing the concept for the relaunch of the Wahl-O-Mat for the federal election in 2013 and subsequently implemented the redesign on behalf of the Federal Agency for Civic Education. Most recently, Jennifer Rahn worked for a small company in the energy sector, designing and implementing innovative marketing and communication strategies for municipal energy suppliers.
As a media designer for digital and print, specializing in design and technology, Jennifer Rahn completed her training at 3pc GmbH in Berlin in 2011.
Contact Jennifer Rahn by Email
Selected projects by Jennifer Rahn
With the aim of achieving "good ecological status" in all water bodies by 2015, the Water Framework Directive requires Member States to put more emphasis on hydromorphological issues and watercourse connectivity for the conservation and restoration of fish populations....
Read more
Why the EU4Ocean Coalition? The ocean is a source of life for human beings. It gives us food, oxygen and energy. It is home to many species and acts as climate regulator. Understanding how we influence the ocean and how the ocean influences us is at the core of ocean...
Read more
In the framework of the scientific accompanying research (PlastikNet) of the research focus "Plastics in the Environment – Sources • Sinks • Solutions" (Plastik in der Umwelt – Quellen • Senken • Lösungsansätze) Ecologic Institute coordinates 20 joint research projects,...
Read more