Further Development of the "Bioeconomy Monitoring System" with Special Consideration of Precautionary Environmental Protection.
Project

Duration

-
What characterizes a monitoring system that effectively considers aspects of precautionary environmental protection? The aim of this project is to answer this question with regard to the new German bioeconomy strategy.
The German government aims at a transformation process towards a sustainable and bio-based economy. The path towards a bioeconomy holds numerous opportunities, but at the same time poses diverse requirements in a wide range of areas and sectors. A number of questions of a technological, economic, ecological, social and political nature arise, the relevance and effects of which need to be investigated.
The aim of the UBA research project is to develop relevant and meaningful bioeconomy indicators in this context with a focus on sustainability and the protection of natural systems. These indicators are to be incorporated into a "bioeconomy monitoring system" and made available to all relevant stakeholders.
Project activities
The project is divided into five interlinked work packages. First, in WP 1, the knowledge base for the project will be established by collecting the latest information on international, European and national bioeconomy monitoring systems and by evaluating existing monitoring systems. Subsequently, in WP 2, indicators and indicator systems from the field of biomass use and related areas will be evaluated to determine whether they are suitable for a monitoring concept for the bioeconomy. WP 3 analyzes in more detail how and with which indicators, a consideration of environmental aspects in the monitoring of the bioeconomy of the federal government is possible.
From the results and findings of the previous steps, recommendations for action for the further development of bioeconomy monitoring as well as for the implementation and further development of the bioeconomy strategy with a special focus on environmental protection and nature conservation will be derived in WP 4. In order to effectively communicate the project results to stakeholders, the most important information will be compiled and prepared for experts and decision makers in WP 5.
The role of Ecologic Institute
Ecologic Institute acts as the project leader and carries out an independent analysis and evaluation of the existing monitoring systems and develops recommendations for action. The project consortium consists of Ecologic Institute, ifeu and UFZ.
Contact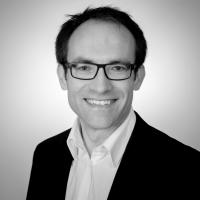 Aaron Best
Coordinator Data Analysis
Senior Fellow