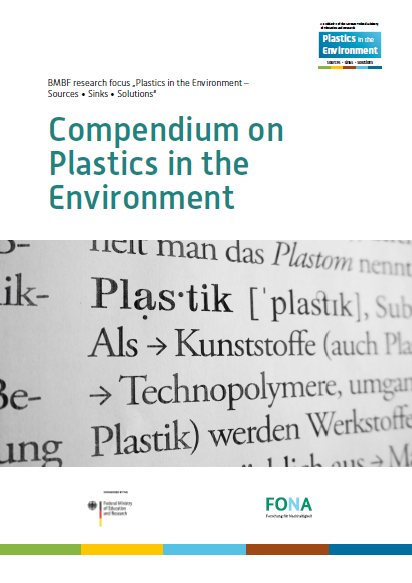 Compendium Plastics in the Environment
Publication

Citation

J. Bertling*, C. G. Bannick, L. Barkmann, U. Braun, D. Knoblauch, C. Kraas, L. Mederake, F. Nosić, B. Philipp, M. Rabe, I. Sartorius, H. Schritt, U. Stein, K. Wencki, K. Wendt-Potthoff, J. Woidasky (2022): Compendium on Plastics in the Environment, 1st edition 2022. https://doi.org/10.24406/umsicht-n-647637

*Corresponding author
This compendium, published by Ecologic Institute, aims to sharpen relevant terms and thereby aims to contribute to the heterogeneity of the scientific community on "plastics in the environment". In addition, the brochure is intended to help ensure that communication with and by non-scientific actors on the topic is based on a terminologically correct foundation, especially in emotionally charged debates. After all, these debates are often highly relevant in shaping our future, and it seems important that the necessary political, social and economic decisions should be taken based on knowledge and factual information. The compendium is available for download.
The topic of "plastics in the environment" is multifaceted and complex. Scientific work in this field is therefore highly inter – as well as transdisciplinary and requires the cooperation of experts from various scientific-technical and socio-economic disciplines.
Where different disciplines come together, a certain inconsistency also occurs in the way in which things are labelled: Terms and definitions in the technical and regulatory field are very closely linked to specific areas of application. This is why there are sometimes different layers of meaning to a term. The objective of this handbook is to contribute to a common understanding of the numerous relevant terms. It will not always be possible to find one term or one definition for all cases. In order to contain this problem as much as possible, the authors first identify the area of application of the terms and definitions and then base further explanations on that.
The publication was developed within the framework of the cross-cutting issue 3 "Terms and Definitions" of the research focus "Plastics in the Environment".
Contact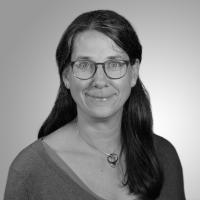 Doris Knoblauch
Co-Coordinator Plastics
Coordinator Urban & Spatial Governance
Senior Fellow