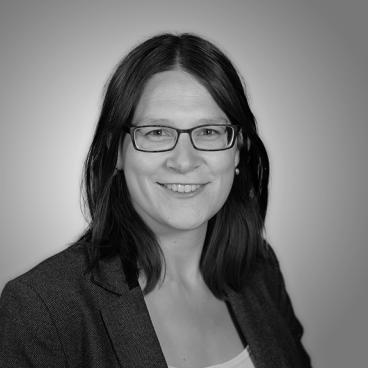 Linda Mederake
MA (International Relations)

BA (Political Management)
Team

Topics
Linda Mederake is Fellow at Ecologic Institute. Her work focuses on issues related to the governance of plastics as well as climate mitigation, adaptation and biodiversity in the urban context and with regard to the local and regional level. Her native language is German; she is fluent in English and has a good knowledge of French and Spanish.
Linda Mederake is currently working on the topic of plastics in the citizen science project Plastic Pirates as well as in the project PlastikNet, the scientific coordination of the German research focus "Plastics in the environment – sources • sinks • solutions". She is also part of the project team working on the implementation of Re-use Berlin Measures 2022-2023 which supports the implementation of the zero waste initiative of the Berlin Senate Department for the Environment, Mobility, Consumer and Climate Protection. Municipal climate protection is the focus of the project Ready4NetZero – Capacity Development for Long-term Climate Neutrality Strategies in Towns and Cities while Climate Adaptation Naturally! aims to support cities and municipalities in the implementation of nature-based solutions for climate adaptation with the help of practice-oriented applications.
Linda Mederake graduated with a Master of Arts in International Relations from the Freie Universität Berlin, Humboldt-Universität zu Berlin and Universität Potsdam (Germany) in 2017. Her master thesis was written in connection with the project Behind the Scenes: Mapping the Role of Treaty Secretariats in International Environmental Policy-Making and explored the role of the UNFCCC secretariat as a knowledge broker. Linda Mederake holds a Bachelor of Arts in International Political Management from Hochschule Bremen – University of Applied Sciences (Germany). During her studies, she spent an internship semester in Brussels and an exchange semester at Greenwich University in 2012 as well as another semester abroad at Vrije Universiteit Amsterdam in 2015.
In 2020, she started a dissertation at University of Osnabrück on policy change in plastics policies at EU level.
Aside from her professional career, Linda Mederake is an active member of Friends of the Earth Germany. Currently, she is deputy spokesperson of the Working Group on Waste and Raw Materials.
Contact Linda Mederake by Email