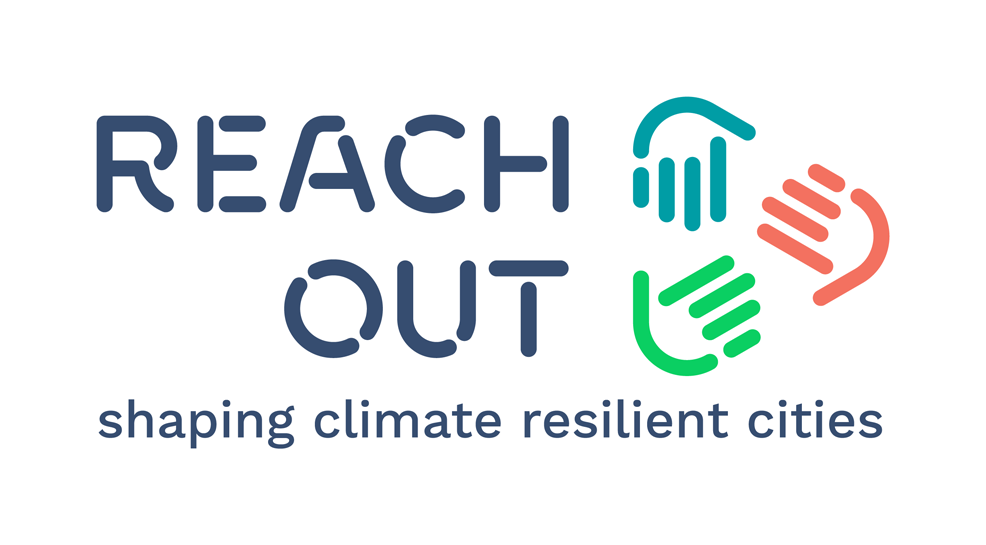 Resilience in Europe through Activating City Hubs Reaching out to Users with Triple-A Climate Adaptation Tools (REACHOUT)
Project

Research Program

Duration

-
The formulation and implementation of climate adaptation plans in cities worldwide needs to speed up rapidly to keep in pace with projections of climate risks. The research project: "Resilience in Europe through Activating City Hubs reaching Out to Users with Triple-A climate adaptation Tools" (REACHOUT) aims to support the implementation of the European Green Deal by developing user-oriented climate services. It is funded through the European Commission's Horizon 2020 programme. Research partners, climate service providers and city stakeholders are co-developing a coherent set of tools and services for seven City Hubs (Cork, Ireland; Athens, Greece; Lillestrøm, Norway; Milan, Italy; Logroño, Spain; Gdynia, Poland; and Amsterdam/APG, the Netherlands).
Project objectives
The primary objective of the project is to bridge the last mile in climate service delivery to better support European cities in building resilience to climate change through a pragmatic approach that builds upon existing achievements and addresses the main barriers for uptake. In light of this goal, REACHOUT will build next level climate services that support adaptation decision-making in 7 City Hubs across Europe. These Hubs will serve as living labs for co-creation of the services with government, citizens and the private sector and will serve as accelerators for further regional and national upscaling of the use of these services.
The specific objectives of REACHOUT are:
Support effective engagement of citizens and business in adaptation decision-making in 7 City Hubs.
Tailor these services to local policy contexts.
Innovate the Triple-A toolkit, building upon 20 existing successful open source tools.
Recommend sustainable business and implementation models for the services employed based upon successful examples elsewhere.
Upscale the use of the services to the wider City Hub network.
Create a supportive network of champions, service providers and platforms to sustain the services beyond the lifetime of the project.
Build a robust evidence base providing successful examples of implementations.
Ecologic Institute in REACHOUT
Ecologic Institute is leading the project's work on co-creation of the services in the City Hubs. This includes a collaborative stock taking exercise and needs analysis for climate services, the design of a co-creation process for the development of the climate services, coordination of exchanges within and between the City Hubs and story mapping with the City Hubs to communicate climate impacts and adaptation approaches, and finally, an assessment of uptake and impact. Ecologic Institute will also prepare guidelines for the climate services developed within the project. We will support the work on community building and upscaling, especially regarding developing and implementing a Learning Program for the City Hubs. Furthermore, Ecologic Institute contributes to the project's communication and dissemination activities.
Contact