Climate and Growth: The Road to a Green Recovery
Camilla Bausch at the T20 Summit
Presentation

Date

Location

Milano, Italy

Panel discussion

Patricia Espinosa

(Executive Secretary, UNFCCC)

Qu Dongyu

(Director General, FAO)

Bill Thomas

(CEO, KPMG Global)
Delivering for "People, Planet, Prosperity" is the proclaimed aim of the Italian G20 Presidency. The question as to how the G20 should work towards this aim was discussed at the Think 20 (T20) Summit in Milan in early October. The T20 Summit brought together 51 speakers, over 800 in-person participants and 16,000 online attendees from all over the world, reaching over 1 million people through social media.
Experts such as Kristalina Georgieva (Managing Director, IMF), Tedros Shonom Ghebreyesus (Director-General, WHO), and Ester Duflo (2019 Nobel Laureate in Economic Sciences) shared their insights and views regarding current developments and key recommendations of the T20.
During the panel on "Climate and Growth: The Road to a Green Recovery", Patricia Espinosa (Executive Secretary, UNFCCC), Camilla Bausch (Director, Ecologic Institute), Bill Thomas (CEO, KPMG Global) and Qu Dongyu (Director General, FAO) highlighted key elements for success at the climate summit in Glasgow (COP26) as well as the ways in which the G20 could and should contribute to it. The discussion highlighted a broad range of issues, including mitigation ambition, adaptation needs, coal phase-out, harmful subsidies and international climate finance, as well as the importance of transparency, good governance and knowledge systems serving the transformation towards a sustainable future.
To listen to the full debate, you can access the recording of the first day of the summit, including the panel on climate and growth (min. 1:23:10).
The recordings of the second day and the third day are also available.
A short statement by Dr. Camilla Bausch recorded during the event can be accessed here.
The Think20 (T20) Summit was co-hosted by ISPI (Italian Institute for International Political Studies) as the National Coordinator and Chair of the T20 Italy, in cooperation with IAI (Istituto Affari Internazionali) and Bocconi University. It brought together policymakers and experts in a discussion about multilateral challenges and strategies to overcome them in a variety of domains, such as international finance, climate and growth, trade and investments, vaccines and health, digitalization, poverty, and inequalities.
Camilla Bausch is Co-Chair of the T20 Task Force 2 on Climate Change, Sustainable Energy and Environment.
Dr. Bausch's contribution to the T20 is made possible through the generous support of the Stiftung Mercator.
Contact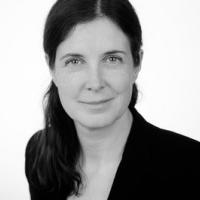 Dr. Camilla Bausch
Scientific & Executive Director, Ecologic Institute Europe
Board Member