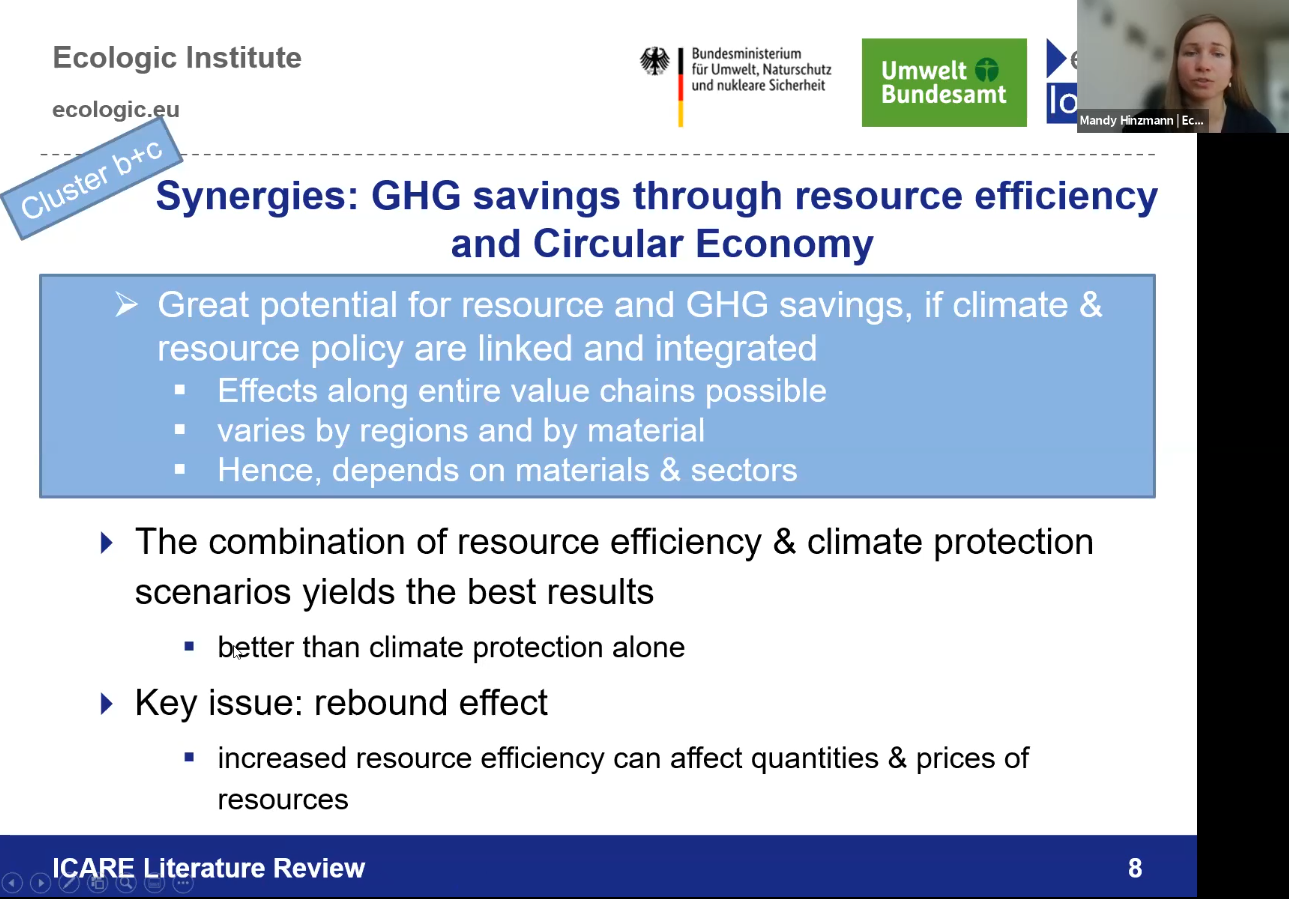 The Climate-Resources-Nexus – ICARE Final Conference
Modelling and policies to foster synergies between resource conservation and climate protection
Event

Date

Location

online
Implementing ambitious climate protection is the central environmental policy issue on international level – and becoming the top priority of the majority of policies at national level. Stepping up climate protection is urgently needed in order to prevent dangerous climatic change and achieve the goals of the 2015 "Paris Agreement" to limit global warming to well below two degrees (aiming for 1.5 degrees). Analyses of existing national determined contributions (NDCs) show a significant gap between the necessary and the expected reductions in greenhouse gas (GHG) emissions through implementing the NDCs. 
As extraction and production of natural resources as well as making products account for almost 50% of global total GHG emissions, resource conservation and circular economy hold particularly promising potential (EMF 2019, IRP 2019). For instance, lightweight construction methods reduce both the need for raw materials and energy needed during mining and transport – using lightweight structures in residential building construction could save 8–10% of GHG emissions in the G7 and China.
Interactions between climate and resource policy – the so-called "climate-resource-nexus" – still need to be much better understood and potential impacts of effective policies systemically analysed. Against this background, the final conference served to present and discuss key findings from the ICARE project, in particular results from system dynamics model simulations of potential environmental and economic impacts of different climate protection and resource policy measures in different world regions.
Contact